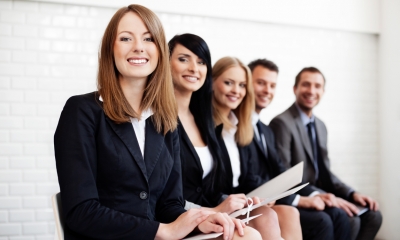 Establishing a successful recruitment process can have a major impact on your business. Similarly, once you've decided to hire someone, setting out the terms of your agreement with them in a clear written contract helps reduce the risk of any disputes arising later.
The recruitment process
Effective hiring starts with a well-planned recruitment process. Focus on what you need the employee to do and prepare a job description and person specification setting out the required skills and experience. You must avoid any form of discrimination in the way you recruit staff. This includes discrimination on grounds of race, sex, age, disability and so on.
Make sure you understand how what you say or write during the recruitment process (such as during a job interview) can constitute an offer of employment or become part of an eventual employment contract. When you do make a job offer, it makes sense to send out a written offer clarifying the main terms and conditions. You will need to ensure that these comply with key legal restrictions such as limits on the working week.
Make sure any potential new recruit has the right to work in the UK. The penalties for hiring illegal workers are considerable - up to two years in prison and up to £20,000 for each illegal worker, and an unlimited fine if you 'knowingly employed' the person.
Your initial employment offer should state whether the offer is subject to any conditions such as satisfactory references. You can also include a probationary period of up to a year.
Employment contracts
A contract of employment exists for every employee, whether you have provided a written employment contract or not. The employment contract is created the moment an employee accepts your job offer. You should take legal advice if you are unsure whether an individual is employed by you or is self-employed in their own right.
As well as any written offer of employment, the terms of the employment contract can be affected by any other employment documents (such as a job description or a written statement of employment terms) or spoken agreement. The terms of the employment contract can also be affected by employment practice: for example, if you provide a bonus every Christmas, it may become a contractual entitlement.
No agreement or contract can override an employee's statutory rights. For example, there are statutory entitlements to sick pay, maternity, paternity and adoption leave and the minimum wage. However, a contract can offer more generous entitlements than the statutory minimum.
You are legally obliged to provide a written statement of employment terms on or before the first day of work. You can provide the information in instalments as long as they are all are issued within two months and the majority are provided on or before the employee's first day of work. The written statement must include specified basic details such as pay, working hours and holiday entitlement.
Other things to watch
In general, you cannot unilaterally change the terms of an employment contract without risking a claim of constructive dismissal. So you should aim for employment contracts to be as flexible as possible. For example, you should avoid very detailed or narrow job descriptions and include the right to change the job description or the employee's place of work. Make it clear when employment benefits are intended to be discretionary.
Many businesses now keep their employment contracts short and to the point with additional employment information, such as details of the company's discipline and grievance procedures, health and safety arrangements and company policies in a separate employee handbook.
You may want to consider other contractual terms, particularly for senior employees. For example, you might want the employment contract to include clauses on confidentiality and restrictions on leaving to set up a competing business or poaching staff. You should take legal advice to ensure that any terms in the employment contract will be enforceable.