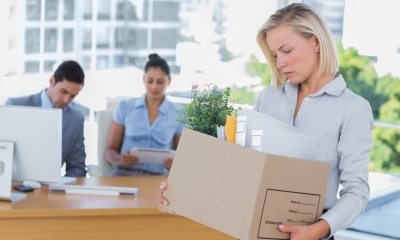 Dismissing employees or making them redundant can be difficult at the best of times. But it gets worse if you are taken to an employment tribunal to face a claim of unfair or wrongful dismissal. Following the right procedures helps protect your business and minimise the risk of a legal dispute.
Unfair dismissal
Employees with two years' continuous service who are sacked without a fair reason and reasonable treatment can claim unfair dismissal. Fair grounds for dismissal include the conduct of the employee, their ability or qualifications, and redundancy. You must follow a fair and reasonable dismissal procedure. Employees adopting employee-shareholder status do not benefit from "ordinary" unfair dismissal protection.
A dismissal is automatically unfair if it is for one of a number of prescribed reasons, including whistleblowing (also known as protected disclosure), health and safety activities or illegal discrimination. This applies to all workers, no matter how short their period of employment.
An employee who has been unfairly dismissed can ask the employment tribunal to order re-employment or award compensation for unfair dismissal. The basic award is £14,670 (depending on age and length of service) and compensation for financial loss is capped up to a maximum of either £80,541 or one year's gross pay and the fees which must be paid when an employment tribunal case is presented - whichever is the lower. Compensation can be unlimited if the employee has suffered from illegal discrimination.
You should always seek professional advice before dismissing any employee with sufficient service to make an unfair dismissal claim a possibility.
Wrongful dismissal
If an employee's contract of employment does not specify a notice period, they are entitled to a reasonable period of notice if you dismiss them. In any case, the employee is entitled to at least the statutory minimum notice period of one week after one month's employment. After this, entitlement increases at the rate of one extra week per year, to a maximum of 12 weeks after 12 years' employment.
If you dismiss an employee without the right notice, this is wrongful dismissal. The employee is usually entitled to compensation equal to their normal remuneration (both salary and benefits) during the notice period. There are exceptions, for example if the employee is dismissed for gross misconduct that justified immediate dismissal.
Constructive dismissal
If an employer breaches the contract in a way that goes to the root of the contract, the employee may resign immediately and claim constructive dismissal. For example, an employee can claim constructive dismissal if you reduce their pay without agreement, or tell the employee to resign.
Redundancy
Employees who are made redundant are not entitled to claim redundancy pay until they have over two years' service. Tax is not payable in respect of statutory redundancy pay.
Avoid claims that a redundancy is unfair dismissal by ensuring that it is genuine. In general terms this means that the job must have disappeared. Also, the employer must select employees for redundancy on a fair and objective basis, after reasonable consultation and with adequate notice and a fair appeals procedure.
Settlement agreements
A settlement agreement is a legally binding confidential agreement between an employer and employee. Under a settlement agreement, a compensation payment is typically given to the employee by the employer. In return, the employee agrees to waive their employment rights and not to pursue any employment tribunal claims arising from their employment or its termination.
Settlement agreements can offer employers a quick method of terminating employment, avoiding what otherwise might be a long and difficult process. They are widely used when terminating employment following a disciplinary process, or following long-term sick leave, to avoid the risk of a claim against the employer.
Reviewed by Michael Scutt, head of employment, Crane & Staples Solicitors