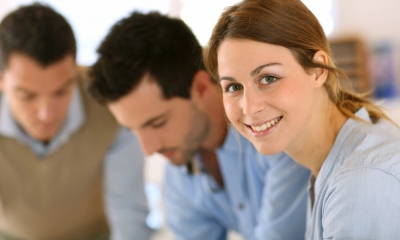 Employment law covers a vast area - from employment contracts to dismissal and everything in between. Many businesses find it worthwhile to use an employment lawyer or employment law service to help ensure that they stay within the law.
Complying with employment law keeps your workforce happier and more productive, and saves you the cost and stress of employment tribunal claims.
Important areas of legislation include:
Recruitment and employment contracts
Working time: hours, leave, flexible working
Maternity, paternity and adoption
Managing home workers, remote workers, lone workers
Employment contracts and statutory requirements
Every employee has a contract, whether it is in writing or not. As an employer, you are legally obliged to provide a written statement of the main terms and conditions. Changing the terms of the contract without the employee's agreement can be a breach of contract.
Regardless of the contract, you must comply with minimum statutory requirements in terms of pay, hours of work and annual leave. These include the minimum wage, the working time regulations covering maximum working hours, and annual paid holiday entitlements. Other entitlements include statutory sick pay for qualifying employees.
Employee rights
Employers must respect a wide range of employee rights. These include providing employees with a healthy and safe working environment, allowing them to belong to a trade union and providing pay statements.
Pregnant women and new mothers have significant rights to time off both before and after giving birth. If they have been employed long enough, they also qualify for statutory maternity pay. Similar rights apply to adoptive parents and new fathers.
Crucially, employees are protected against discrimination on the basis of race, colour, nationality or ethnic origin, age, disability and religion or philosophical beliefs. It is also illegal to discriminate against anyone on grounds of their sex (including gender re-assignment) or marital status (including civil partnerships), or on the grounds of their actual or perceived sexual orientation. Employers can also be held liable for any discrimination or victimisation by their employees or visitors to their premises. Disgruntled employees may well try to claim illegal discrimination; an employment tribunal can award unlimited damages.
Managing employees
Larger businesses must inform and consult employees or their representatives before making major changes or redundancies. Even if you're not covered by this requirement, it's good practice to keep employees informed and involved in major decisions.
You need to have written disciplinary and grievance procedures that operate in a fair and transparent way. Employees should be made aware of the procedures and managers trained in how to handle discipline and grievance issues.
If you need to dismiss employees or make them redundant, you must treat them fairly and reasonably. Unfair or wrongful dismissal can lead to an employment tribunal and an order to reinstate the employee or pay compensation.