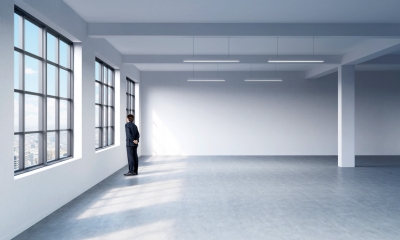 Commercial premises can be a major asset for your business - or an expensive and aggravating management challenge. Commercial property law is complex. Whether you own or rent premises, you can face substantial legal liabilities and potential costs.
Understanding the issues and taking legal advice can help you avoid the pitfalls, putting you in a stronger position to negotiate the right solution for your business.
Taking on commercial premises
Moving premises is disruptive and expensive. From the outset, you want to find premises that suit your business needs, now and in the future. As well as practical considerations such as location and size, you'll need to choose the right sort of property tenure: short-term, flexible rental; taking on a leasehold property; buying a commonhold property or outright freehold purchase.
Thorough due diligence will be necessary to ensure that there are no nasty surprises. As well as a lawyer handling the legal aspects of the conveyancing, you'll probably need the advice of a chartered surveyor and often a full structural survey.
Unless the premises are already perfect for your business, you'll also need to be very clear about your rights to alter the premises or how they are used. Among other things, changes may require planning permission or building consent.
Landlord and tenant
Most business premises are either leased or rented on a short-term licence. Negotiating the right terms in the lease or rental agreement can be crucial. As well as restrictions on what you can do, an agreement can impose substantial responsibilities. Getting it wrong can expose you to substantial costs.
For longer leases, rent reviews can be another potential pitfall. If your property needs change and you need to get out of a lease, you can face a very difficult negotiation. Coming to the end of your lease can also be a difficult and costly situation, regardless of whether you want to continue to occupy the premises or move on. In each case, expert advice and help can make all the difference.
Premises management
Legal advice can help you understand the main issues for your business to consider. A planned approach to how you deal with things like repairs and maintenance helps to minimise the risks and costs.
Bear in mind that you're likely to have significant responsibilities for health and safety, even if you are not the outright owner of your business premises. Property and other laws set out detailed responsibilities in areas such as managing asbestos and ensuring that premises are accessible for the disabled. The impact of your commercial premises on the environment can be another significant responsibility.