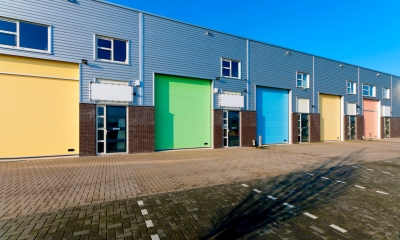 Commonhold property ownership was introduced in 2004 as an alternative to leasehold ownership. It allows developers and lenders to set up and finance 'commonhold' schemes in new housing developments, retail and business parks. Businesses looking for premises should get to grips with the specific rights and obligations that come with the ownership of a commonhold property
Commonhold schemes, which apply to registered land only, are intended for commercial and residential multi-occupancy properties with extensive common facilities and structures, such as roads and car parks, shared walls, stairways, lifts, roofs, and utilities.
From leasehold to freehold with collective responsibilities
Before 2004, units in a multi-occupancy development had traditionally been sold on leasehold terms. Under commonhold, sales are on a freehold basis, but owners have mandatory responsibilities and rights for the management and maintenance of common parts. Unit owners in a commonhold scheme become a member of the commonhold association, which is formed as a limited company.
Freehold owners of existing multi-occupancy developments can apply to convert these to commonhold, but will need the consent of mortgage lenders and lessees. If the land is not registered, it will have to be registered first.
The advantages of commonhold over leasehold
Commonhold ownership offers a number of advantages over the traditional leasehold ownership.
The value of the commonhold does not automatically diminish over time as a leasehold interest does.
There are stronger safeguards for efficient management of common facilities.
Disputes among the unit owners must go through a dispute resolution process.
Much of the documentation for commonhold is standardised (although each association can adopt its own 'Local Rules').
Duty of care
Leasehold owners may relish the thought of becoming freehold owners, or the prospect of getting that pothole in the access road repaired at long last. But they will have to get used to voting procedures and canvassing the majority view among association members to get issues they want adopted or addressed.
Some associations may limit the alterations that can be made to common parts. Letting of residential units by unit owners is limited to seven-year leases, during which time the owner must continue to meet his responsibilities towards the commonhold association. So buying a property to let, and forgetting your responsibilities, is no longer an option under commonhold.
If you want to set up, or convert your property to, commonhold, take legal advice.