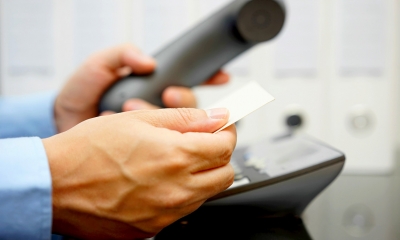 If you are having serious problems with your partner or former partner it may be time to think about legal action - for example, getting a divorce or enforcing your rights to see your children. Free legal advice may be a good starting point
Sources of free legal advice
Unsurprisingly, the best legal advice comes from qualified solicitors. You may be able to get a limited amount of free legal advice from a qualified solicitor:
Legal advice clinics typically offer a 15 to 45 minute session to discuss your problem. Where appropriate, they may be able to draft a letter on your behalf. You can search for a legal advice clinic dealing with family law near you.
Local law centres typically focus on welfare and community issues but some offer other services such as a free half hour with a volunteer solicitor. If you have a local law centre, it may also be able to put you in touch with other sources of help. Find your nearest law centre.
The charity Rights of Women offers a free family law advice line for women.
Local law firms also often offer a free initial consultation to help you understand your legal options and whether it is worth instructing a solicitor to act for you.
Many law schools offer legal advice services for the local community as part of their student training programmes. Although the advice is given by trainees, they are typically supervised by qualified lawyers. Check with the legal department of your local university.
In general, all these services only offer a limited amount of initial advice. They can be useful as a starting point, or if you have a particular question (for example, if you are trying a DIY approach to divorce).
If you need continuing help, you should consider whether you need a divorce lawyer.
Helping you take your next steps, from the UK's largest specialist family law firm (rated 'Excellent' by 94% of customers on Trustpilot).
Online free advice
A number of websites allow you to post a legal question online. It's important to understand what they can offer - and what the potential pitfalls are.
Some services allow you to post a question to be answered by a qualified lawyer, in the hope that some questions will lead on to further, paid legal advice. These can be a useful source of information, though answers cannot fully take into account your personal circumstances and needs.
Similar services operate on a subscription basis. If you do sign up for a free trial, you should make sure you understand what you are committing to (and how to cancel your subscription if you do not want to pay charges).
You can also post questions at online parenting and relationship forums. Treat any answers with caution, unless they are clearly given by a qualified lawyer. Although other forum members may have similar experiences, they are unlikely to have the legal expertise to know what would be the best course of action for you.
Legal aid
Unfortunately legal aid for divorce and family law issues is very limited.
You may be able to get legal aid towards the costs of mediation if you are on a low income.
Apart from this, legal aid is only available in cases involving domestic violence or child protection. In these circumstances, you may be able to get legal aid to help with legal fees. Check your eligibility for legal aid or call Civil Legal Advice on 0345 345 4 345.