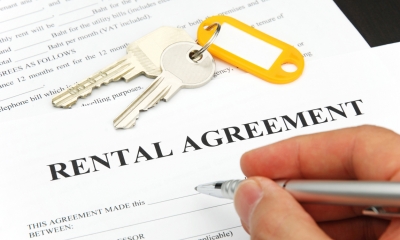 A long lease can be an attractive choice for a business property tenant, providing a degree of certainty and stability. But the rent review provisions of a typical lease can present a major headache if you suddenly find yourself faced with a substantial rent increase.
A detailed understanding of the rental review terms in your lease and the local commercial property market can put you in a strong position to negotiate a more favourable lease rent.
Lease rent review clauses
Typically, a long lease will provide for the rent to be reviewed every three to five years. The lease will also set out the procedures to be followed. Often, the landlord must give notice of the new rent by a set date; as tenant, unless you respond by a given deadline you have accepted it.
The lease will specify the basis for the new rent. In some cases, the new level of rent may be set (for example, at £10,000 per year) or based on an index (such as the retail price index). But more commonly, the new rent is based on the open market rental value - the rent charged for similar properties on similar leases. The lease may also include terms such as an ?upwards only? rent review, allowing the rent to increase but not fall.
Negotiating the rent increase
Keeping an eye on local rental levels gives you a guide to open market values. The landlord will typically base the proposed rent increase on rents being asked for the most appealing similar properties to yours, but there is usually scope for negotiation.
Headline rents being asked for other properties may overstate local rental levels: for example, new tenants may be offered incentives to attract them and may actually pay lower rents than those advertised. Detailed comparisons of the size, location and condition of different properties may justify a lower open market rent for your premises. Differences in lease terms such as restrictions on use and the length of unexpired lease can also be factors.
A local chartered surveyor may be able to help you, providing evidence to support a lower rental level and handling the rent review negotiations. The reduction in rent increase can substantially outweigh the costs and some surveyors may offer success-related fees.
Resolving rent review disputes
Negotiation is usually the best way to handle a rent review, but if the landlord is being unreasonable you may not be able to reach agreement. The lease typically sets out how disputes can be handled: generally by arbitration or using an independent expert. Alternatively, if you both agree, you may be able to resolve the dispute using non-binding mediation.
Disputes can be drawn out and expensive. If you are disputing a rent review, you must still continue to abide by the terms of the lease, including paying rent at the existing level.