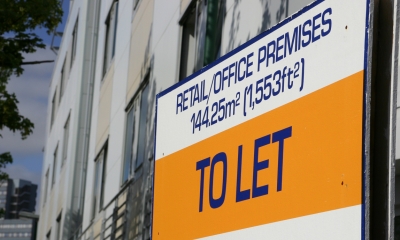 Choosing premises for your business isn't simply a matter of finding a space of the right size and type in a suitable location. You also need to think about the type of property tenure that makes sense for you. These range from short-term flexible rentals through to longer-term leases and outright purchase.
Taking a lease
For many businesses, taking a lease is the most attractive premises option. A wide range of leasehold commercial premises is available, and the right lease gives you a secure base without the full costs of buying freehold premises.
A long lease can be attractive if you plan to alter the premises or build up a local clientele, but can also be inflexible if your needs change. (If you are looking for a short-term arrangement, consider a license agreement.) You might want to negotiate a break clause allowing you to break the lease early, or the right to assign the lease to another tenant or to sublet the premises. Conversely, you may want the right to renew the lease at the end of its term, under the Landlord and Tenant act.
Although taking a lease does not involve the outright purchase of the premises, you may be asked to pay a premium for the lease and to make a deposit. Other initial costs can include stamp duty land tax (SDLT), legal fees for both yourself and the landlord and in some cases VAT. Continuing costs include regular rent payments, service charges, business rates, insurance and normal occupancy costs (such as utility bills). A long lease may include a periodic rent review.
Your lease should set out clearly your repair and maintenance responsibilities and what rights you have to alter the premises. Bear in mind a lease can create substantial potential liabilities to repair the premises, even if they are already in poor condition when you take on the lease.
Freehold purchases
Buying freehold property puts you in control of your premises, allowing you to occupy them indefinitely, alter them (subject to planning permission and building controls) and use them as security for borrowings. That said, owning your premises is a major commitment that brings responsibilities and potential liabilities.
For example, you'll take on all the responsibilities for managing the premises. And you'll need to think long-term, anticipating possible changes in your business needs or in the prospects of the property's locality. In addition, even if you have the funding available, you need to consider whether you have a better use for the cash than investing in commercial property. Buying your business premises may be a good investment, but prices can also fall.
Before committing to a purchase, you will need a property survey to check the condition of the premises. A full structural survey is a worthwhile investment and may justify a price reduction. Professional fees, SDLT and land registry fees can add several per cent to the purchase price of a freehold property. VAT may also be charged on part or all of the price (as well as fees).
If you are arranging a commercial mortgage, a substantial cash deposit (typically at least 25%) is required. Commercial mortgage rates vary, but may be higher than equivalent residential mortgage rates.
Co-working spaces
For some businesses, especially new businesses or those in the creative and tech sectors, co-working spaces offer the flexibility and communal facilities they are looking for - without the need to commit on an ongoing basis. There is a rapidly growing list of communal spaces across the country that can be used in a range of ways. Most offer a pay-as-you-go option that you can use as and when you require a desk or space to work. They also offer arrangements where you can have your own dedicated desk or office on a more formal arrangement. They offer the ultimate in flexibility with lower overheads and minimal liabilities.
That said, you should check the terms offered by these spaces carefully. Check when you can access the space. Many are open 24 hours per day but you may need to sign up to a specific package to benefit from this round-the-clock access. Some spaces are offered by global companies and have offices across the country or world that you might be able to use on the same flexible basis. Again, check whether you need a specific membership or package.
Establish what the costs are so it is clear what you will pay upfront, per hour or on a monthly basis. You should also check what services and facilities are included in the price - many offer communal kitchens, meeting rooms, gym facilities, Wi-Fi, printing and reception services. Check the costs for any additional services too so that you are not left with unexpectedly large costs.