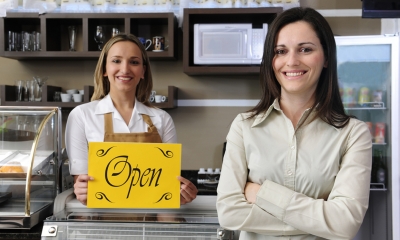 Starting up a new business involves some key decisions with important legal implications. Whether you incorporate as a limited company or choose another business structure will have significant consequences for your costs, responsibilities and potential liabilities. At the same time you'll need to ensure that you have complied with any legal requirements such as business registration or licensing.
When starting up, you'll also need to consider practical issues, such as whether to start the business from scratch, take on a franchise or buy an existing business. Think carefully when choosing a business name - the business name you choose can become an important marketing asset. If you are working with business partners, a clear partnership or shareholders agreement is a vital step to pre-empting possible disputes.
Choosing the right legal form for your business
It's important to choose the right form of business, particularly if you will be in business with other individuals. If you simply start trading, you might unintentionally create the wrong business relationship - for example, an equal partnership with personal liability for your partners' business debts as well as your own.
Many new business owners instinctively opt to incorporate as a limited company, though this can involve significant costs and administrative burdens. Self-employment as a sole trader or in partnership can be a more straightforward option. In some circumstances, a limited liability partnership (LLP) can be a better alternative to forming a limited company.
Key issues to consider include the tax treatment of the different forms of business and to what extent you can limit your personal liability if things go wrong.
The business name
You should choose a business name that will help with your marketing. You'll need to check that the name is allowed and does not conflict with existing registered company names or trade marks.
At the same time, you may want to register your business name as a trade mark and take steps to protect any other intellectual property that is important for your business.
Company registration and other requirements
Whatever business form you use, you must ensure that you notify HM Revenue & Customs. You'll need to sort out deductions of PAYE, tax and National Insurance for any employees and you may also need to register for VAT.
Some types of new business will also need a licence or other form of registration. Other important legal issues to consider include ensuring that you comply with health and safety and environmental regulations, dealing with any business premises and so on.
If you are buying an existing business or taking on a franchise, it's essential to check exactly what you are agreeing to. Addressing the main legal issues when you start the business will help ensure you make the right choices and avoid potentially costly mistakes.