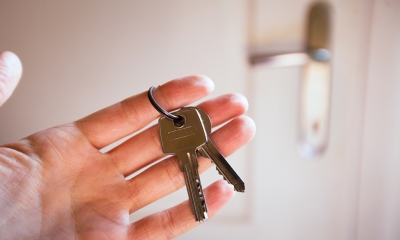 Buying a business can be a great opportunity to strengthen your market position, diversify into new markets and accelerate growth. But it can also be a high-risk step, investing substantial amounts of money into a business that could produce nasty surprises.
The key to success is to find out as much as you can about the business you are buying, protect yourself against the main risks and convince the vendor to sell it to you for a good price.
Negotiating to buy a business
Before making any offer to buy a business, you'll want to carry out some preliminary research. As a starting point, you can search the Companies House register for basic information on a company's accounts and directors.
The more you know about the business and the market it operates in, the easier it will be to identify how it fits with your existing business, what the main weaknesses and risks are, and how much it is worth to you.
Establishing your credibility from the outset is important. The vendor may be reluctant to provide information unless they feel that you have a plan for taking their business forward and can access finance. At the same time, the more you can find out about the vendor's position and objectives, the stronger your negotiation position will be.
You'll need to work with advisers to plan your offer and establish a valuation for the business you are acquiring. These typically include an accountant, lawyer and corporate-finance specialist
Heads of terms agreement
Your initial offer will be based on your own forecasts, taking into account any cost savings you expect to make, the vendor's position, interest from other potential purchasers and so on. Your formal offer sets out the key points of your purchase offer (subject to detailed negotiation) and why the vendor should find it attractive.
Once you have reached agreement in principle, both parties should sign a heads of terms agreement setting out the main terms. Ideally this should state an exclusivity period during which you can work to finalise the deal without the vendor approaching other potential purchasers.
The heads of terms agreement sets out what you are offering to buy: for example, the whole company or just certain assets. Buying assets can be an easier option for you (as you do not take on the company's liabilities) if the vendor is willing to accept this. The agreement should also set out any key conditions such as whether the owner is expected to continue to run the business.
The agreement will spell out price and payment terms: for example, whether the price is tied to future profits and whether any part of the payment will be deferred or paid in shares rather than cash. Careful planning can help you structure an offer that reduces the total tax payable.
Due diligence
Once you have signed the heads of terms agreement, you will be able to carry out detailed due diligence. You'll want to talk, talking to customers and suppliers, and to take a close look at the financial records and outlook. At the same time, you'll want to develop an action plan for once the business purchase is completed.
Your lawyer will need to make detailed checks on issues such as ownership of assets and potential liabilities. To help reduce the risks, the business purchase agreement will include extensive warranties from the vendor confirming information that you cannot independently check. Your lawyer will also negotiate indemnities setting out any conditions when the vendor would be required to reimburse you.
Your advisers will help you through what are often complex and stressful negotiations, continuing until the deal is completed.