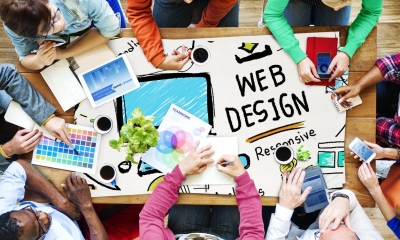 What licences does a web developer need?
There are no specific licences that you will need to work as a web developer, so if your business activities are going to fall within the usual range of services offered by this type of business you may not need to do anything further.
Note that if you keep and handle computerised information which includes individuals' personal details - for example in the course of providing web marketing services for your clients - then you may need to register as a data user with the Information Commissioner's Office (ICO) if you're not covered by an exemption. There is a small charge for registering. You can find out more on the ICO website.
The following is an outline of some of the key pieces of legislation that you may need to be aware of. The list is not intended to be exhaustive.
Note that premium members of the UK Web Design Association (UKWDA) get access to a free legal advice helpline.
Copyright legislation
As a designer of bespoke material, copyright legislation is very important to you and your business. There are two key aspects of copyright protection:
protecting your own designs and programming code from unauthorised use
ensuring that you do not infringe the copyright of others, for example when using and distributing third party software components or including images and graphics sourced from elsewhere
To avoid unnecessary disputes, make it clear to your clients who will own the intellectual property (IP) rights to the design work and programming code that your business produces. Ideally, these matters will be set out in a written contract agreed between you and your client before the project commences.
Always make sure that any software you use, such as operating systems, editing tools and graphic design packages, is legitimate and properly licensed for use by you and your business. It's illegal to use unauthorised copies of commercial software - this is software piracy.
Copyright legislation in the UK is covered by the Copyright, Designs and Patents Act. Copyright and intellectual property law can be a complicated subject and it could be helpful to seek the advice of a suitably qualified legal professional when drafting important contracts. You can find out more about copyright protection legislation on the Intellectual Property Office (IPO) section of the Gov.uk website.
Website design
There are certain laws that all websites need to comply with and although the requirements apply to the website owner - ie, your client - rather than to you, it will be very useful if you're able to advise clients on what they need to include to make sure they comply with all the necessary rules. Key pieces of legislation include:
privacy and electronic communications regulations, which cover website users' privacy including the use of cookies
ecommerce regulations, which cover how businesses trade online
copyright laws that cover the use of background music on websites
Fair trading
Note that when you're dealing with clients - whether they're private individuals or other businesses, you need to comply with regulations that require you to operate in a fair and honest manner. There's more information about fair trading legislation including business-to-business marketing on the Trading Standard Business Companion website.
Health & Safety, fire
You must also make sure that you comply with workplace health and safety and fire safety legislation.
The Health and Safety (Display Screen Equipment) Regulations are particularly relevant to employers whose workers spend long hours using computers. Employers must assess the level of risk to those using display screen equipment and any risks identified must be reduced as far as possible.
Employment legislation
Anyone employing staff must comply with employment legislation. Important areas of legislation include:
Recruitment and employment contracts
Working time: hours, leave, flexible working
Maternity, paternity and adoption
Managing home workers, remote workers, lone workers
Insurance for a web developer
When you start up in business you will need insurance cover. Contact an insurer and explain exactly how the business will operate. They will then be able to recommend what cover you should have.
Your insurance cover might include:
employer's liability
public liability
equipment cover
professional and contract indemnity
business interruption
hard drive failure and data loss
personal cover - accident and injury, loss of earnings and so on
motor insurance for any business vehicle
Members of the UK Web Design Association (UKWDA) get discounted rates on business insurance from their designated partner insurer. You can find out more about this and other membership benefits on the UKWDA website.