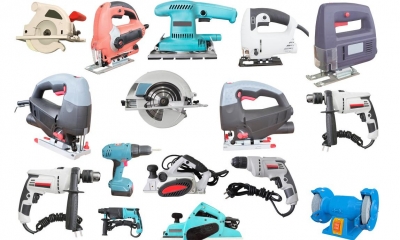 There is a range of legislation that may apply to your tool hire business. Legislation designed to protect the health and safety of you and your employees, your customers and members of the public is of particular importance. This list is not intended to be exhaustive.
What licences does a tool hire business need?
There are no licensing requirements relating specifically to tool hire businesses.
You should, however, be aware of the following:
if you intend to hire or lease out any items on a long-term basis (longer than three months) to consumers you may need consumer credit authorisation from the Financial Conduct Authority (FCA)
if you sell, advise on, arrange or assist in selling insurance (for example, insurance cover against theft or damage of large, expensive tools) you may need to be regulated by the FCA even if insurance is only a small part of your business. If this applies to your business you have the choice of becoming directly authorised by the FCA or, more probably, an 'appointed representative' of an authorised principal. Contact the FCA for further information
you will need an operator's licence (a goods vehicle operator's licence in Northern Ireland) if you use any vehicles with a gross plated weight of 3.5 tonnes (or more than 1,525 kg if they are not plated). A 'restricted category' licence is sufficient for operators who only carry their own goods. Drivers must also be appropriately licensed. More information is available on the Gov.uk website and from the Transport Regulation Unit (TRU) section of the Department for Infrastructure (DfI) website (Northern Ireland)
businesses which keep records of individuals' personal details may need to register with the Information Commissioner's Office (ICO). From May 2018 the General Data Protection Regulation has introduced additional protection for personal data
if background music is played in the hire shop you will probably need a Music Licence from PPL PRS Ltd. There is an annual fee for this which you can pay online on the PPL PRS website
Tool safety standards
The tools that you offer for hire must comply with the appropriate safety standards. Specific regulations set standards for various types of tools and pieces of equipment. You should make sure that the tools you buy comply with the latest UK standards - the supplier should be able to confirm this. You must check tools between/before hirings to ensure that they are safe to use. Provision and use of work equipment regulations (often referred to as 'PUWER') place certain duties on businesses - including hire specialists - that own, operate or have control over work equipment like power tools. The electrical safety of tools must be tested periodically. The Health and Safety Executive (HSE) has this to say about regular checking and electrical testing in a tool hire business:
"It is strongly recommended that (tool hire businesses) formally inspect and test the equipment before each hire, in order to ensure it is safe to use. The person hiring the equipment should also take appropriate steps to ensure it remains safe to use throughout the hire period."
Both the CPA and HAE offer specialist legal advice services to their members. You can find out more about membership and benefits on their websites. The Hire Association Europe (HAE) offers training courses on inspecting and testing all types of equipment. Your local trading standards department will be able to help you with any questions you might have about tool specifications and standards.
Hire contracts
There is a large amount of legislation covering the sale and supply of goods and services, consumer contracts and rights. You should draw up a standard contract of hire to use each time you hire an item. Both the HAE and the Construction Plant-hire Association (CPA) can supply their members with standard terms and conditions which may be incorporated in hire contracts and agreements. Using a sound hire contract is vital in order to avoid misunderstandings and resolve any disputes that may arise.
Goods and services
There is a range of legislation that applies to all businesses to protect the interests of the customer. Goods and services must not be misleadingly described. You must make sure that all tools supplied are fit for the purpose for which they are intended - so for example, a circular saw hired out for cutting timber should have a suitable blade fitted. If you offer repairs to customers' tools, these must be done with care.
Hazardous substances
Various hazardous substances may be used by a tool hire business and specific regulations cover their use, storage and disposal. Ensure that your and any employees' exposure to potentially harmful substances is minimised. This might involve precautions such as using gloves or barrier cream to limit exposure of the skin to oil or cleaning fluid and so on. Hazardous substances must also be stored correctly. Be aware of the potential hazard presented by built-up dust on tools and machines returned from a hire.
Environment protection legislation
The Environmental Protection Act and regulations made under it exist to protect the environment from nuisances and hazards such as dust, polluting substances and noise. You will need to be aware of your obligations under this legislation if you do things like jet-washing machinery and equipment or blowing dust off tools on a regular basis..
Health & safety, fire
Appropriate staff safety training is very important. For example, hire consultants and technical/service staff need to be appropriately trained in matters such as electrical safety and manual handling. If you provide operatives with any items of plant and equipment then they will of course need to be suitably trained and, where applicable, certified.
You must comply with workplace health and safety and fire safety legislation.
Employment legislation
Anyone employing staff must comply with employment legislation. Important areas of legislation include:
Recruitment and employment contracts
Working time: hours, leave, flexible working
Maternity, paternity and adoption
Managing home workers, remote workers, lone workers
Insurance for a tool hire business
When you start up in business you will need insurance cover. Contact an insurer and explain how your business will operate. They will then be able to recommend what cover you should have. This might include:
employer's liability
public liability
hire product liability and indemnity
premises, premises contents and stock of tools (including cover for when they are out on hire)
all risks cover for plant and equipment out on hire
cash
business interruption
motor insurance (for delivery vehicles)
Premiums may be paid in a lump or they may be paid in instalments. Your insurer will be able to advise you of the amounts due - enter them in the months when you will pay them.
Specialist hire firm insurance is available to members of the Hire Association Europe (HAE) through HAE Insurance Services. Information is available on the HAE website. The Construction Plant Hire Association (CPA) does not offer insurance but works with insurers and other specialist providers to assist its members with insurance matters.