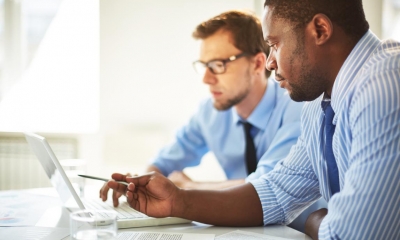 What licences does a management consultant need?
There are no licensing requirements relating specifically to the provision of management consultancy services.
Be aware though that businesses which keep computerised records of individuals' personal details may be required to register as data users with the Information Commissioner's Office (ICO). From May 2018 the General Data Protection Regulation introduced additional protection for personal data. You will have to pay a small fee for this if it applies to your business. There are however exemptions for businesses that just use the information for administrative and marketing purposes.
The following pieces of legislation are likely to be particularly relevant to anyone offering management consultancy services. The list is not exhaustive.
Money laundering
If appropriate, you should familiarise yourself with the Money Laundering Regulations. Among other requirements they specify the customer identification procedures to follow, the records that must be kept of those procedures, and the internal reporting procedures that must be set up to make sure your business is not used for money laundering purposes. You will also have to train any employees you have in those procedures, in recognising money laundering transactions, and in the law relating to money laundering.
Website information
You must include certain information on your company website and on any business emails that you send. The website must clearly display the company registration number, place of registration and registered office address. This information should also appear on any company order forms and in emails.
Contracts
Much of the consulting work that you do is likely to be under formal contracts with other businesses and organisations. On a very complex project the contract may be very detailed, and it is essential that you understand the legal position of all parties involved. A solicitor will be able to give you advice on contract matters if you need it. Be aware that the wording of your contracts with clients can affect your tax position too.
Fair dealing
Note that business-to-business marketing is covered by special regulations which are designed to ensure that all such activities are undertaken in a fair and honest manner and do not mislead the customer or client.
When you start up in business you will need insurance cover. Contact an insurer and explain exactly how your business will operate. They will then be able to recommend what cover you should have and give you an idea of cost.
Health & safety, fire
You must also make sure that you comply with workplace health and safety and fire safety legislation.
Employment legislation
Anyone employing staff must comply with employment legislation. Important areas of legislation include:
Recruitment and employment contracts
Working time: hours, leave, flexible working
Maternity, paternity and adoption
Managing home workers, remote workers, lone workers
Insurance for a management consultant
As with many other items of business expenditure, you can often save money by shopping around. Although many insurers can offer a complete package of business insurances, often at a competitive price, remember that you don't have to take out all of your business insurance policies with the same insurer.
The types of insurance cover needed by your business might include:
professional indemnity insurance including negligence cover
employer's liability
risk management cover
loss of data or documents
accidental copyright infringement
public liability
office premises, premises contents
personal accident and travel
loss of earnings
business interruption
motor insurance
It's worth noting that some trade associations offer their members special insurance policies, which might save you money and provide the level of cover you need. For example, the Institute of Consulting (IC) offers its members special rates on public liability, professional indemnity, employer's liability, office cover and a range of other business insurances. Visit the IC website for more information.