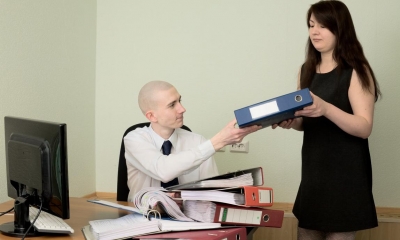 There is a wide range of legislation that can apply to a bookkeeper, some of which is likely to be particularly relevant. The following is an overview of some of the key areas that you should be aware of. The list is not intended to be exhaustive.
What licences does a bookkeeper need?
Under the Money Laundering Regulations, accountancy services providers must be supervised by a professional body like the International Association of Book-Keepers (IAB) or the Institute of Certified Bookkeepers (ICB). Otherwise they must be registered with HM Revenue & Customs (HMRC). There is more information about the Money Laundering Regulations on the Gov.uk website.
Members of the ICB must apply for the ICB Practice Licence if they want to offer bookkeeping services to clients. There is an annual fee for the licence.
Note that businesses which keep computerised records of individuals' personal details may need to register as data users with the Information Commissioner's Office (ICO). You can find out more on the ICO website.
Money laundering regulations
It's important that you're aware of the requirements of the Money Laundering Regulations. Among other requirements, they specify:
the anti-money laundering systems you need to put in place
the customer identification procedures to follow
the records that you'll need to keep
the internal reporting procedures you need to set up
You should report any suspicions that money laundering has taken place to the National Crime Agency (NCA - previously the Serious Organised Crime Agency or SOCA). You will also have to train your employees in those procedures, in recognising money laundering transactions and in the law relating to money laundering. The International Association of Book-Keepers (IAB) produces helpful guidelines on how to comply with the Regulations. If you're not supervised by the IAB or a member of the Institute of Certified Bookkeepers you'll need to register with and be supervised by HMRC as an accountancy services provider.
You can read more about the Money Laundering Regulations and being supervised in the HM Revenue & Customs (HMRC) guidance available on the Gov.uk website.
Preventing illegal working
If your business offers payroll services you'll need to be aware of the procedures for checking whether someone from outside the UK is legally entitled to work here. Visit the Gov.uk website for detailed guidance.
Health & safety, fire
You must also make sure that you comply with workplace health and safety and fire safety legislation.
Employment legislation
Anyone employing staff must comply with employment legislation. Important areas of legislation include:
Recruitment and employment contracts
Working time: hours, leave, flexible working
Maternity, paternity and adoption
Managing home workers, remote workers, lone workers
Insurance for a bookkeeper
When you start up in business you will need insurance cover. Contact an insurer and explain to him or her exactly how your business will operate - they will then recommend what cover you should have. This might include:
professional indemnity insurance
premises, premises contents
personal accident and travel
loss of earnings
business interruption
employer's liability
public liability
motor insurance
Many insurance companies offer Office Policies which are tailored to the needs of office-based firms. The International Association of Book-keepers and the Institute of Certified Bookkeepers both offer their members special rates for professional indemnity insurance.