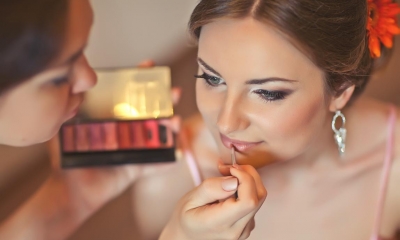 Because you and your staff may be handling potentially hazardous substances such as nail polish remover, you must be aware of and comply with the Control of Substances Hazardous to Health (COSHH) Regulations. Your local environmental health department will be able to help you with this.
Regulations are in place which strictly limit the nickel content of ear piercing products. If you offer an ear piercing service you must make sure that all the items that you use, or offer for sale, comply with the appropriate standard.
What licences does a beauty salon need?
As the proprietor of a beauty salon you may be required by law to register with your local authority environmental health department, depending on the range of treatments you offer. There is no charge for doing this. Businesses that offer ear piercing and electrolysis must register.
If you offer treatments using lasers or intense pulsed light (IPL) you don't need to register if you're based in England. But in Northern Ireland you'll need to register with the Regulation & Quality Improvement Authority (RQIA). The registering authority in Wales is the Healthcare Inspectorate Wales (HIW). In Scotland you do not need to register if you use lasers or intense pulsed light systems for cosmetic purposes, but you must comply with National Care Standards; you can find out more on the Care Inspectorate website.
Other licences
If you play background music in the salon you will need a music licence (TheMusicLicence) from PPL PRS Ltd. There is an annual fee which you can pay online on the PPL PRS website.
If you offer your customers complimentary alcoholic drinks, you may need an alcohol licence - both a premises licence and a personal licence in England, Wales and Scotland. You can find out more about the need to obtain these from your local authority.
Sunbeds
Young people aged under 18 throughout the UK are banned from using commercial sunbeds. The legislation in Scotland, Northern Ireland and Wales also bans unsupervised tanning salons.
The maximum legal UV output for sunbed tubes is 0.3 watts per square metre. Trading standards officers may inspect your premises to make sure your sunbed tubes are legal.
Be aware that there are regulations that cover how you get rid of waste electrical items like spent sunbed tubes. You must dispose of these using an authorised waste carrier.
Fish pedicures
If you offer fish pedicures you must make sure you comply with regulations protecting the welfare of the fish. Any dead fish must be disposed of properly.
Cosmetic Product Enforcement Regulations
All cosmetic products must comply with these regulations, which require every product to have a safety assessment before it can be placed on the market. You can find out more on the Cosmetic Toiletry and Perfumery Association (CTPA) website.
Workplace smoking ban
Smoking is not permitted in public places and workplaces. You must display appropriate 'No Smoking' signs. The legislation varies slightly in different parts of the UK so contact your local authority for details of how the ban affects you. You can also find out more on the HSE website.
Health & safety, fire
Some key areas where health and safety regulations affect your business, particularly if you employ staff, include:
use of potentially hazardous substances
safe use of work equipment
proper maintenance and testing of work equipment
You must comply with workplace health and safety and fire safety legislation.
Employment legislation
Anyone employing staff must comply with employment legislation. Important areas of legislation include:
Recruitment and employment contracts
Working time: hours, leave, flexible working
Maternity, paternity and adoption
Managing home workers, remote workers, lone workers
Insurance for a beauty salon
When you start up in business you will need insurance cover. Contact an insurer and explain exactly how your business will operate. They will then be able to recommend what cover you should have, which might include:
premises, premises contents and stock
employers liability (if you employ staff)
business interruption
public liability, including therapy/treatment risk (this is particularly important)
motor insurance (for business vehicles)
The British Association of Beauty Therapy & Cosmetology (BABTAC) offers members a range of specially tailored insurance packages for both retail salons and home-based or mobile therapists. Visit the BABTAC website for details.