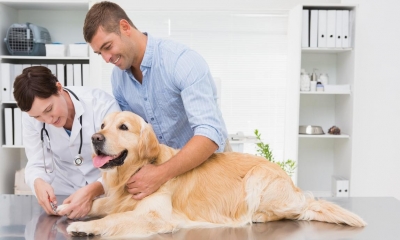 This page summarises some of the main pieces of legislation that are of particular relevance to veterinary practices.
Legislation of particular relevance includes the Veterinary Surgeons Act, the Veterinary Medicines Regulations and the Supply of Relevant Veterinary Medicinal Products Order.
The Royal College of Veterinary Surgeons (RCVS) can provide guidance on legislation relevant to veterinary practices. The Veterinary Medicines Directorate (VMD) section of the Gov.uk website includes comprehensive guidance on veterinary medicines regulations.
What licences does a vet need?
You should be aware of the following:
all practising vets must be registered with the RCVS and pay an annual retention fee
all practice premises from which medicines are supplied have to be registered with the RCVS
if you use x-ray equipment in your practice for research purposes then you must notify and request authorisation from the Health and Safety Executive (HSE). This is not required if you are just using x-rays for diagnostic or therapeutic purposes. (Unless you are using accelerators other than electron microscopes, in which case notification and authorisation are required)
if your business sells animal medicines wholesale to other businesses like pet shops, or operates an online pharmacy, then it will need a licence from the Veterinary Medicines Directorate (VMD)
if you sell, advise on, arrange or assist in selling general insurance (for example pet insurance), you either need to be directly regulated by the Financial Conduct Authority (FCA) or become an appointed representative of an FCA-regulated principal (the more usual choice) even if insurance is only a small part of your business. Contact the FCA for further information
you will need to register as a lower tier waste carrier if you carry away any waste that you generate when you are away from the practice, for example used syringes and empty medicine packaging from a farm visit. Lower tier registration is free of charge and lasts indefinitely. Lower tier registration is available in England, Wales and Northern Ireland. In Scotland, you'll need to register as a professional collector or transporter of waste. Waste carrier registration is carried out by the Environment Agency in England, Natural Resources Wales, the Scottish Environment Protection Agency and the Northern Ireland Environment Agency
if your practice is in Wales, you'll need to register as a hazardous waste producer if you produce more than 500kg of hazardous waste each year. Registration is carried out by Natural Resources Wales. While it may be unlikely that your practice will generate that much hazardous waste, according to the British Veterinary Association (BVA) many practices find that having a waste carrier registration code is beneficial when they are inspected by the environmental regulator and makes the waste consignment process easier. So the BVA recommends that you register regardless of the quantity that you produce. The BVA website has further guidance on veterinary waste
if you keep computerised records of individuals' personal details you may be required to register as a data user with the Information Commissioner's Office. You must comply with General Data Protection Regulations
Health & safety, fire
You must comply with workplace health and safety and fire safety legislation.
Employment legislation
Anyone employing staff must comply with employment legislation. Important areas of legislation include recruitment, employment contracts, pay, working hours, holidays, employment policies, sickness, maternity, paternity, discrimination, discipline, grievances, dismissals, redundancies and employment tribunals.
Insurance for a vet
Contact an insurer and explain exactly how your business will operate - they will then explain what insurance cover you must have by law, and other cover you should consider. This might include:
professional negligence
surgery premises, premises contents, instruments, equipment and stock
animals in transit or kept on the practice premises
locum cover
cash
permanent health
employer's liability
public liability
motor insurance
It may be worth bearing in mind that membership of a professional body like the British Veterinary Association often includes benefits such as favourable deals on insurance. When comparing insurance quotes, uncover the differences between policies by using an insurance comparison form.