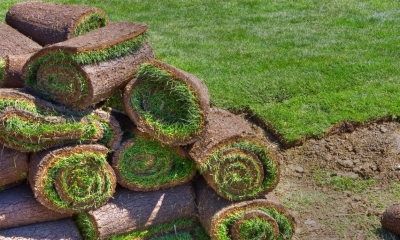 What licences does a turf supplier need?
As a turfgrass grower, there are certain certification and licensing requirements that may apply to you. These include:
if you use professional pesticide products, you are legally required to hold a specified certificate. (The only way that you can use them without a specified certificate is if you are working towards the necessary qualifcation under the supervision of a certificate holder.) In addition, if you store pesticides you must do so in a way that is consistent with existing codes of practice. You can find out more about your responsibilities on the HSE website
if you abstract groundwater using a borehole or well for irrigation purposes you may need to obtain an abstraction licence. You can find out more about this on the Gov.uk website
General agricultural legislation
The agricultural sector is subject to a great deal of legislation. The following is an outline of some of the areas that may be of interest to you. If you are not sure of the legislation that applies to you, more information can be obtained from the Department for the Environment, Food and Rural Affairs (DEFRA), the Department of Agriculture, Environment and Rural Affairs (DAERA) in Northern Ireland, the Welsh Government agriculture department or the Scottish Government Rural Affairs and Environment Department.
You should be aware that:
it is illegal to remove most hedgerows without first obtaining permission from your local planning authority
you may need planning permission to strip existing pasture turf (but not cultivated turf)
if you take water from rivers, lakes, wells and so on you may need an abstraction licence from the Environment Agency in England, Natural Resources Wales, the Northern Ireland Environment Agency, and the Scottish Environment Protection Agency (SEPA)
regulations control the storage and use of pesticides, fertilisers (in particular nitrogen) and plant protection products
there is various air and water pollution legislation that may affect you
environmental protection legislation requires you to store waste safely and dispose of controlled waste properly
you must stop invasive non-native plants like Japanese knotweed from spreading
You can find information for businesses about environmental protection and management on the Gov.uk website.
Health & Safety, fire
You must comply with workplace health and safety and fire safety legislation.
Employment legislation
Anyone employing staff must comply with employment legislation. Important areas of legislation include recruitment, employment contracts, pay, working hours, holidays, employment policies, sickness, maternity, paternity, discrimination, discipline, grievances, dismissals, redundancies and employment tribunals.
Insurance for a turf supplier
Contact an insurer and explain exactly how your business will operate - they will then explain what insurance cover you must have by law, and other cover you should consider. This might include:
premises, stocks of seed, agro-chemicals and so on
goods in transit (for example turf deliveries)
business interruption
employer's liability
public liability
product liability
environmental liability
motor insurance (for delivery and agricultural vehicles)
agricultural vehicle/machinery insurance
Specialists in this sector, such as NFU Mutual, can tailor policies to suit the requirements of individual growers. When comparing insurance quotes, uncover the differences between policies by using an insurance comparison form.