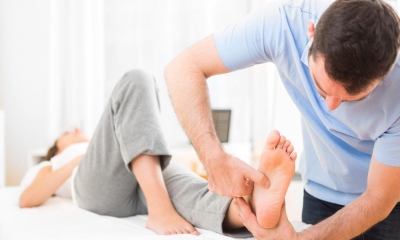 Although there is currently no legislation specifically regulating reflexologists the profession is keen to introduce self-regulation for the whole profession so that high standards can be put in place and maintained. The General Regulatory Council for Complementary Therapies (GRCCT) and the Complementary and Natural Healthcare Council (CNHC) regulate and register complementary therapists - including reflexologists - on a voluntary basis.
Some of the key areas where legislation is likely to affect your business are listed below.
What licences does a reflexologist need?
At the moment there are no licensing requirements that relate specifically to reflexology practices. However, local authorities in some areas may require businesses that offer 'special treatments' such as reflexology to obtain a licence from them. Contact your local authority to find out the position in your area.
If you intend to keep computerised records of individuals' personal information or use a CCTV system then you may need to register with the Information Commissioner's Office. From May 2018 the General Data Protection Regulation introduced additional protection for personal data.
Where background music is played, for example in a reception area or even in the therapy room, you're likely to need a Music Licence from PPL PRS Ltd. There is an annual fee for this which you can pay online on the PPL PRS website.
Health & Safety, fire
You must comply with workplace health and safety and fire safety legislation.
Employment legislation
Anyone employing staff must comply with employment legislation. Important areas of legislation include recruitment, employment contracts, pay, working hours, holidays, employment policies, sickness, maternity, paternity, discrimination, discipline, grievances, dismissals, redundancies and employment tribunals.
Insurance for a reflexologist
When you start up in business you will need insurance cover. Contact an insurer and explain to him or her exactly how your practice will operate - the insurer will then recommend what cover you should have. This might include:
malpractice (breach of professional duty)
practice rooms, equipment and stock
cash
business interruption
employer's liability
public liability
product liability
motor insurance (for business vehicles)
Bear in mind that if you join a professional association like the Association of Reflexologists, you may be able to benefit from reduced rates of insurance cover.
When comparing insurance quotes, uncover the differences between policies by using an insurance comparison form.