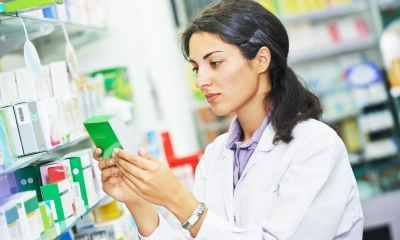 The community pharmacy sector is subject to a great deal of regulation and it would be advisable to obtain specialist help to make sure you comply with all the legal requirements. The following is an outline of some of the areas that are likely to be relevant to you.
What licences does a pharmacy need?
Retail pharmacies and pharmacists in Great Britain must be registered with the General Pharmaceutical Council (GPhC) the regulator for the profession. Pharmacists and pharmacy premises in Northern Ireland must register with the Pharmaceutical Society of Northern Ireland (PSNI).
In order to dispense NHS prescriptions, a contract must be obtained with the local NHS England Regional Team or Health Board or the local Health and Social Services Board (in Northern Ireland).
You will need a wholesale dealer's licence if you plan to supply medicines on a commercial wholesale basis. You can apply for the licence on the Medicines and Healthcare products Regulatory Agency (MHRA) website.
If you are going to handle denatured alcohol (which used to be called industrial methylated spirits) you will need a licence from HM Revenue & Customs (HMRC).
If you plan to play background music in the pharmacy you will need a Music Licence from PPL PRS Ltd. There is an annual fee for this which you can pay online on the PPL PRS website.
Data protection
Any business which keeps computerised records of customers' details may need to register as a data user with the Information Commissioner's Office. From May 2018 the General Data Protection Regulation introduced additional protection for personal data. Contact the ICO, Wycliffe House, Water Lane, Wilmslow, Cheshire SK9 5AF - or visit their website for more information.
NHS dispensing
In order to undertake NHS work, all retail pharmacies must:
register with the General Pharmaceutical Council (GPhC) or the Pharmaceutical Society of Northern Ireland (PSNI
obtain a contract with the relevant authority in order to dispense NHS prescriptions. In England, Scotland and Wales this is the local Health Board or NHS England Regional Team and in Northern Ireland the local Health and Social Services Board
be owned and run by a qualified pharmacist (or, in the case of a partnership, pharmacists) or, if the business is a limited company, a superintendent pharmacist must be appointed
have a responsible pharmacist in charge of the retail sale or supply of medicines at each pharmacy premises
Detailed guidance on the legislation regulating pharmacies is available from the Royal Pharmaceutical Society (RPS) which publishes Medicines, Ethics and Practice and other helpful material. These publications can be downloaded from the RPS website. The PSNI website contains information for pharmacists in Northern Ireland, including the legislation relevant to pharmacists and details of Continuing Professional Development requirements.
Professional regulation
The activities of pharmacists are regulated by the General Pharmaceutical Council (GPhC) or the Pharmaceutical Society of Northern Ireland. Pharmacists must comply with the GPhC standards of conduct, ethics and performance or PSNI Code of Ethics - failure to do so may result in removal from the register.
Pharmacies selling medicines online must be registered with the Medicines and Healthcare products Regulatory Agency (MHRA) and display the EU Common Logo on every page of their website.
From February 2019 pharmacies must put in place checks to identify counterfeit medicines.
Retailing
There is a wide range of legislation that applies to retail outlets and that protects the interests of the consumer. For example, goods and services must not be misleadingly described and the retail price of goods must be clearly displayed.
Substances that could be used to make explosives
There are special regulations in place to prevent substances that could potentially be used to make explosives getting into the wrong hands. Regulated poisons (which can only be sold by registered pharmacists) and regulated substances like nitric acid (3% plus solutions) and hydrogen peroxide (12% plus) can only be supplied to a member of the public who has a licence to obtain and possess them. Other substances, although not regulated, are nevertheless of potential concern. Examples of these, which are referred to as 'reportable substances', include potassium nitrate, sodium nitrate, sulphuric acid and the solvent acetone. Any other products labelled with the 'skull and crossbones' hazard pictogram are also potentially of concern, although they are not classified as reportable under the regulations.
You must report any suspicious transactions (or disappearances due to theft) involving regulated or reportable substances to the police Anti-terrorist Hotline on 0800 789 321. A transaction could be suspicious for various reasons, for example because the customer insists on paying cash and/or wants an unusually large quantity of a product containing a reportable substance.
There's more information for businesses about regulated and reportable substances on the Gov.uk website.
Hazardous waste
Waste drugs and other pharmaceutical waste are referred to as clinical waste, some of which may be hazardous. Hazardous clinical waste must only be disposed of by an authorised waste carrier. When patients return unwanted medicines to you, you will need to make sure that any hazardous waste they contain is disposed of appropriately, and is accompanied by a hazardous waste consignment note. Most healthcare waste is likely to be non-hazardous clinical waste and when it is disposed of a duty of care waste transfer note must be completed. You must have separate waste containers for hazardous waste and for non-hazardous waste. Visit the Gov.uk website for more information.
Carrier bag charge
A 5 pence charge applies in England, but small and medium-sized businesses (with fewer than 250 full-time equivalent employees) are exempt. You can get detailed guidance from the gov.uk website.
Retailers in Wales and Scotland must charge customers at least 5 pence if they supply them with a single-use carrier bag. This applies to all types of single-use bag, whether they are made of plastic, paper or plant-based starch. There is detailed guidance on the Gov.Wales and Zero Waste Scotland websites.
In Northern Ireland retailers must charge customers a 5 pence levy on all bags with a retail price of less than 20 pence (including any bags that would otherwise be free of charge), whether they are single-use or reusable.
Health & Safety, fire
You must comply with workplace health and safety and fire safety legislation.
Employment legislation
Anyone employing staff must comply with employment legislation. Important areas of legislation include recruitment, employment contracts, pay, working hours, holidays, employment policies, sickness, maternity, paternity, discrimination, discipline, grievances, dismissals, redundancies and employment tribunals.
More information and guidance on legal matters
The National Pharmacy Association (NPA) provides advice on legal matters to members.
Insurance for a pharmacy
Contact an insurer or insurance broker and explain exactly how your business will operate - they will then explain what insurance cover you must have by law, and other cover you should consider. This might include:
professional indemnity insurance (don't forget to cover online pharmacy services if you intend to offer them)
premises, premises contents and stock
goods in transit (for example, on the way back from a cash and carry)
cash
business interruption
employers liability
public liability
motor insurance (for collection/delivery vehicles)
The National Pharmacy Association (NPA) offers a range of insurance services tailored to the needs of pharmacists. Full membership of the NPA includes pharmacy professional indemnity insurance and public liability cover. Visit the NPA website for details.
When comparing insurance quotes, uncover the differences between policies by using an insurance comparison form.