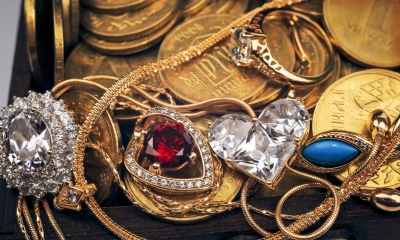 The following is an outline of some of the key pieces of legislation that are likely to apply to pawnbrokers.
What licences does a pawnbroker need?
You will need appropriate consumer credit authorisation to cover all forms of money lending including pawnbroking. Authorisation is granted by the Financial Conduct Authority (FCA) and you will need to apply for full permission. Visit the FCA website for more information.
Under the Money Laundering Regulations if you offer money service business activities like cheque cashing you will need to register as a Money Service Business with HMRC. They will supervise both your pawnbroking and your money service business activities. More information is available on the Gov.uk website. If you are a pawnbroker and you don't also operate as an MSB you'll need to register with and be regulated by the FCA.
You should also be aware of the following:
businesses that keep computerised records of customers' personal details - or in some cases use CCTV - may be required to register as data users with the Information Commissioner's Office (ICO). From May 2018 the General Data Protection Regulation introduced additional protection for personal data
if you play background music in your outlet then you'll need a Music Licence from PPL PRS Ltd. There is an annual fee for this which you can pay online on the PPL PRS website
Selling general insurance
If you offer your customers insurance products - for example loan protection policies or specialist jewellery cover - then you may need to be regulated for this type of activity by the Financial Conduct Authority (FCA). Businesses selling or advising on general insurance can be directly authorised by the FCA or can act as an 'appointed representative' of an FCA-authorised insurer. Contact details and more information are available on the FCA website.
Licensing of second-hand dealers
Local authorities in Scotland require second-hand dealers to obtain a licence to operate. However, this requirement specifically excludes businesses that operate as pawnbrokers. Elsewhere in the UK, some local authorities license second-hand dealers. However, once again exemptions generally include businesses with consumer credit authorisation (jewellers are also often specifically exempt). If you are in any doubt as to whether second-hand dealer licensing may apply to your business contact your local authority trading standards department for guidance.
Consumer credit
Any business that offers a money lending service to its customers is regulated by the Consumer Credit Act and regulations made under it. Several of these regulations apply specifically to the pawnbroking industry. You must obtain consumer credit authorisation from the Financial Conduct Authority (FCA) - you can apply for this online on the FCA website.
Under the terms of consumer credit legislation you must give your customer a copy of the pre-contract information document to read before they agree to a loan. You must also be sure that your standard terms, conditions and practices do not create an 'unfair relationship' between you and your customers. Section 6.6 of the FCA Consumer Credit Sourcebook sets out specific rules for pawnbroking businesses.
The National Pawnbrokers Association (NPA) website includes more information about consumer credit, pawnbroking and the law. Information about unfair relationships and the law is also available on the Financial Ombudsman Service website.
Hallmarking
All precious metal jewellery must be hallmarked by an assay office.
You are responsible for ensuring that any jewellery you sell in your outlet is hallmarked. You must also display the 'Dealers' Notice' which gives details of the hallmarking system and explains the symbols used. You can download this from the British Hallmarking Council section of the Gov.uk website.
Nickel content of jewellery
Regulations set limits on the nickel content of jewellery and it is your responsibility to ensure that all items offered for sale comply with the appropriate standards.
Weights and measures
If you sell any gold, silver or other precious metals, or precious stones and jewellery by weight, you must use weighing machines which are designated 'Class II' accuracy. Weighing machines used for trade purposes must be passed as fit by a Trading Standards officer. Contact your local trading standards department for more information.
Money laundering
The Money Laundering Regulations and Money Service Businesses (MSBs) Regime apply to all 'High Value Dealers' and MSBs, including pawnbrokers. You must register with HM Revenue & Customs (HMRC) if you offer money service business activities like cheque cashing.
Retailing
If you sell unredeemed pawns and items such as jewellery to the public, bear in mind that there is a wide range of fair trading legislation that applies to retailing in general to protect the interests of the consumer. For example, goods and services must not be misleadingly described and the retail price of goods must be clearly displayed. You will be responsible for making sure that all goods are fit for their intended purpose and of satisfactory quality.
Be particularly careful when it comes to selling second-hand electrical items - these must be safe to use. According to Trading Standards:
"If you sell second-hand electrical goods which are unsafe or incorrectly labelled, and you haven't taken reasonable precautions to avoid this, you may be prosecuted. Taking reasonable precautions means you must take positive steps to ensure that you comply with the law. This will mean, in most cases, having the goods checked by a qualified electrician."
Carrier bag charge
A 5 pence charge applies in England, but small and medium-sized businesses (with fewer than 250 full-time equivalent employees) are exempt. You can get detailed guidance from the gov.uk website.
Retailers in Wales and Scotland must charge customers at least 5 pence if they supply them with a single-use carrier bag. This applies to all types of single-use bag, whether they are made of plastic, paper or plant-based starch. There is detailed guidance on the Gov.Wales and Zero Waste Scotland websites.
In Northern Ireland retailers must charge customers a 5 pence levy on all bags with a retail price of less than 20 pence (including any bags that would otherwise be free of charge), whether they are single-use or reusable.
Health & Safety, fire
You must comply with workplace health and safety and fire safety legislation.
Employment legislation
Anyone employing staff must comply with employment legislation. Important areas of legislation include recruitment, employment contracts, pay, working hours, holidays, employment policies, sickness, maternity, paternity, discrimination, discipline, grievances, dismissals, redundancies and employment tribunals.
Insurance for a pawnbroker
Contact an insurer or insurance broker and explain exactly how your business will operate - they will then explain what insurance cover you must have by law, and other cover you should consider. This might include:
premises, premises contents and any retail stock - including jewellery cover and customers' repairs
cover for the loans you have made and the interest due on them
cash protection
business interruption
employer's liability
public liability
product liability (to cover any goods sold)
motor insurance for business vehicles
It's not usual to insure pledged goods that still belong to the customer - there's no legal requirement to do so. However, the National Pawninsurers Association (NPA) in conjunction with insurers TH March offer an insurance-backed Customer Compensation Plan under which participating pawninsurers' customers are compensated if their pledge is permanently lost or damaged. More information about the scheme and other relevant insurance cover is available on the TH March website.
The NPA can also advise members on general business insurance matters.
When comparing insurance quotes, uncover the differences between policies by using an insurance comparison form.