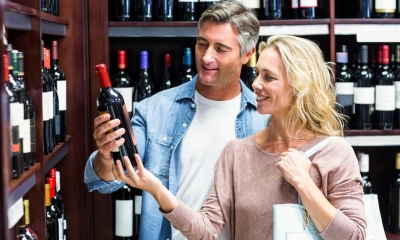 The licensed trade is subject to a large amount of regulation and you should obtain specialist help to make sure you comply with all the legal requirements. The following is an outline of some of the areas that are likely to be relevant to you.
What licences does an off-licence need?
Alcohol licensing
In England and Wales, a premises licence is required for any premises where alcohol sales will take place, and a personal licence is required by anyone who wants to sell alcohol from premises which have a premises licence. You will have to comply with the conditions attached to your licence, some of which will be standard and some of which may be imposed as a condition of granting the licence. Licences are issued by local licensing authorities. The Gov.uk website contains more information.
In Scotland, alcohol licences are issued by local licensing boards, which grant personal and premises licences. You can read more about alcohol licensing in Scotland on the Scottish Government website.
In Northern Ireland, alcohol licences are granted by the county court. There is a set number of off-licences in Northern Ireland and new licences for alcohol off-sales are not currently granted. So you'll usually need to find someone who's giving up or selling their licence. You can read more about alcohol licensing in Northern Ireland on the NI Direct website.
Alcohol wholesaler registration
If you plan to sell alcoholic drinks to other businesses on anything other than an 'incidental' basis (sales that you don't solicit, or that you are not aware are trade sales) you will need to register with HMRC as an alcohol wholesaler. HMRC will make checks to ensure that you're a 'fit and proper' person to operate as an alcohol wholesaler - for example that you have never been involved in illicit trading of smuggled goods. There's more information about the Alcohol Wholesaler Registration Scheme on the HMRC website.
Other matters
If you plan to sell food products you will need to register as a food business with your local environmental health department. They will inspect your premises and help you to comply with the requirements of the food safety and hygiene regulations.
If you plan to use copyright music in your business you will need a Music Licence from PPL PRS Ltd. There is an annual fee for this which you can pay online on the PPL PRS website.
If you use a CCTV system at your outlet then you may have to register with the Information Commissioner's Office (ICO). From May 2018 the General Data Protection Regulation has introduced additional protection for personal data. More information about privacy and data protection laws - including a Code of Practice for CCTV users - is available on the ICO website.
Bear in mind that if you place a sign on the pavement outside your shop - for example an advertising A-board - then you may well need a pavement sign permit or similar from your local council.
Any business in Scotland which sells tobacco products must be registered with the Scottish Tobacco Retailers Register. There is no fee for registration and this can be done online. A similar requirement applies in Northern Ireland, where registration is with Belfast City Council.
All retailers selling tobacco products need to get an Economic Operator Identifier Code and a Facility Identifier Code.
Alcohol licensing legislation
The sale of alcohol is regulated by:
the Licensing Act in England and Wales
the Licensing (Northern Ireland) Order
the Licensing (Scotland) Act in Scotland
If you intend to sell alcohol you'll need to obtain the appropriate licence/s and comply with the terms of the legislation and your licensing conditions. You can find out more information about alcohol licensing throughout the UK from:
the Gov.uk website
NI Direct
the Scottish Government website
Information is also available from local licensing authorities.
It is against the law to sell alcohol to people aged under 18. Unfortunately, plenty of under 18s try to buy alcohol - sometimes by asking someone older to buy it for them - so you'll need to be vigilant to make sure that you and your staff stick to the law. Mandatory licensing conditions in England and Wales mean that you have to have an effective age verification policy in place. Identification schemes like Challenge 21, PASS and CitizenCard can help you to do this effectively. In Scotland, the law says you'll need to use a scheme like Challenge 25 to check the age of anyone who appears to be under 25.
In England and Wales, it is against the law to sell alcoholic drink for less than the value of the excise duty plus VAT. In Scotland, there is a minimum unit price for alcohol and it is also against the law to offer quantity-based discount promotions such as 'buy one, get one free' deals on alcoholic drinks.
Tobacco products
You must not sell tobacco products - including cigarette papers - to young people under the age of 18. You must also make sure that all tobacco products you sell carry a UK duty paid fiscal mark and the required health warnings. Regulations prohibit tobacco displays and point-of-sale advertising in the shop. From May 2016 all tobacco products manufactured for sale in the UK must have standardised plain packaging. There's a one year transitional period for the 'sell-through' of old stock but from May 2017 all cigarettes on sale in the UK must be in standard packs. All retailers selling tobacco products need to get an Economic Operator Identifier Code and a Facility Identifier Code. You can get more information on tobacco legislation from your local trading standards department.
Note that lighter refills containing butane gas are also age-restricted - the minimum age is 18. Other substances that may be used as lighter fluids must not be sold to under-18s if it is thought that they may be used as intoxicants.
DVD hire
If you rent out DVDs or computer games they must be properly marked with the correct classification symbol - for example PG (parental guidance). You must make sure that you don't hire out age-restricted DVDs or videos to people who are too young.
Be aware too that it's a breach of copyright law to purchase titles which are distributed as retail copies and then rent them out - you will need to obtain rental stock which is distributed under a rental copyright licence.
General retailing legislation
There is a wide range of legislation that applies to all types of retail outlet and protects the interests of the consumer. For example, goods must not be misleadingly described and the retail price of all goods must be clearly displayed. You are responsible for making sure that all goods or services are fit for their intended purpose and of satisfactory quality. Your local trading standards department will be able to give you more information and advice about general retailing legislation that affects your business.
Food safety
All businesses in the food sector must comply with strict food safety legislation. If you are going to sell food, before you open you must register your business with the local authority environmental health department. Your local environmental health officer will be able to give you advice and guidance as to what you should install in your premises to make sure your operating areas are hygienic and how to comply with the requirements of food safety regulations.
Carrier bag charge
A 5 pence charge applies in England, but small and medium-sized businesses (with fewer than 250 full-time equivalent employees) are exempt. You can get detailed guidance from the gov.uk website.
Retailers in Wales and Scotland must charge customers at least 5 pence if they supply them with a single-use carrier bag. This applies to all types of single-use bag, whether they are made of plastic, paper or plant-based starch. There is detailed guidance on the Gov.Wales and Zero Waste Scotland websites.
In Northern Ireland retailers must charge customers a 5 pence levy on all bags with a retail price of less than 20 pence (including any bags that would otherwise be free of charge), whether they are single-use or reusable.
Health & Safety, fire
You must comply with workplace health and safety and fire safety legislation.
Employment legislation
Anyone employing staff must comply with employment legislation. Important areas of legislation include recruitment, employment contracts, pay, working hours, holidays, employment policies, sickness, maternity, paternity, discrimination, discipline, grievances, dismissals, redundancies and employment tribunals.
Insurance for an off-licence
Contact an insurer or insurance broker and explain exactly how your business will operate - they will then explain what insurance cover you must have by law, and other cover you should consider. This might include:
employer's liability
public liability
premises, premises contents and stock (including major breakages)
plate glass window breakage
loss or suspension of licence
goods in transit (for example on the way back from a cash and carry)
cash and Lottery scratch cards
business interruption
legal expenses
motor insurance (for business vehicles)
The insurance company is likely to want full details of the security measures you will put in place before they agree to provide cover.
Some trade associations offer their members discounted rates on business insurance and specialist insurance packages tailored to the needs of the industry.
When comparing insurance quotes, uncover the differences between policies by using an insurance comparison form.