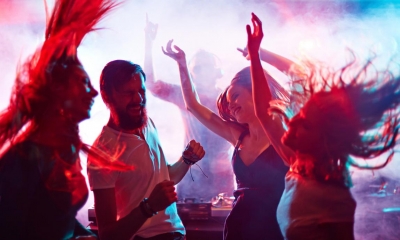 The licensed trade is subject to a significant amount of regulation and it would be a good idea to obtain specialist help to make sure you comply with all the legal requirements. The following is an outline of some of the areas that are likely to be relevant to you.
What licences does a nightclub need?
Alcohol licensing
In England and Wales, the Licensing Act regulates the sale of alcohol, the provision of regulated entertainment and the supply of hot food between the hours of 11pm and 5am. A premises licence is required for any premises where these activities will take place (although in some cases late night refreshment may be exempt from the licensing requirement), and a personal licence is required by anyone who wants to sell alcohol from premises which have a premises licence.
From October 2012, the licensing position on providing live music has changed. Venues no longer need to be licensed to provide amplified live and recorded music between 8am and 11pm as long as the audience is no more than 500 people. The provision of unamplified music between 8am and 11pm no longer needs a licence at all, regardless of audience size. For providing all live music outside these hours, or amplified live or recorded music within these hours but to more than the maximum permitted number of people, either your alcohol licence will need to include the performance of live music as a licensable activity or you'll need to get a temporary event notice every time you put on a live music event (the same premises can have a maximum of 12 temporary event notices per year). The Gov.uk website contains more information about alcohol, regulated entertainment and late night refreshment licensing. A similar regime of personal and premises licences is in operation in Scotland as well. There is detailed information for licensees on the Scottish Government website.
In England and Wales, new mandatory licensing conditions were introduced in 2014. These replaced the conditions introduced in 2010 and mean that you:
must not sell alcohol below the cost of duty plus VAT
must not arrange irresponsible promotions
must provide free drinking water
must adopt an age verification policy
must provide smaller measures
Similarly, since 2011 mandatory licence conditions in Scotland require alcohol retailers to operate a Challenge 25 policy.
In Northern Ireland, alcohol licences are granted by the county court. New alcohol licences are not currently granted for night clubs in Northern Ireland, so you'll usually need to find someone who's giving up or selling their licence. You can read more about alcohol licensing in Northern Ireland on the NI Direct website. As well as an alcohol licence, you'll also need an entertainment licence from your local authority.
Door supervisors
The government set up the Security Industry Authority (SIA) to regulate the security industry throughout the UK. Door supervisors can only work legally if they are licensed by the SIA. To obtain a licence, an applicant must pass an identity check and a criminal records check and must have gained a recognised door supervisor qualification. Visit the SIA website for further information.
To curb 'pre-loading' (drinking at home before going out for the evening) some night clubs have started to ask their door supervisors to breathalyse and turn away anyone over their limit (usually set somewhere between 80 and 100). As well as avoiding conflict, the policy is also seen as a way of protecting the club's premises licence.
Other licences
You may also need a number of other licences, including:
a licence for holding indoor sports events. Under the Licensing Act, indoor sports are classed as 'regulated entertainment' for which a licence may be required - most indoor sports events held between 8am and 11pm with an audience of up to 1,000 don't need a licence but events held outside of these times or to an audience greater than 1,000 always do
a gaming machine permit from your local licensing authority. In Great Britain, your alcohol licence automatically entitles you to have two Category C or Category D machines, although you will have to notify your local authority that you intend to make gaming machines available for use. If you want to offer more than that number, you need a gaming machine permit. In Northern Ireland, your alcohol licence entitles to a certain number of gaming machines. There's no set maximum, but the licensing authority will decide how many you can have when you apply for your licence. You're also likely to have to register for Machine Games Duty with HMRC
a Music Licence from PPL PRS Ltd
If you use CCTV you may need to register with the Information Commissioner's Office (ICO). (Having a CCTV system is likely to be a condition of your alcohol licence.) From May 2018 the General Data Protection Regulation has introduced additional protection for personal data.
In addition, if you plan to offer any catering, you must register with your local authority environmental health department.
Alcohol licensing legislation
The sale of alcohol and the provision of 'regulated entertainment' such as recorded music is regulated by:
the Licensing Act in England and Wales
the Licensing (Northern Ireland) Order and the Local Government (Miscellaneous Provisions) (Northern Ireland) Order 1985
the Licensing (Scotland) Act in Scotland
If you intend to sell alcohol you'll need to obtain the appropriate licence and comply with the terms of the legislation. You can find out more information about alcohol licensing and the requirements of alcohol legislation throughout the UK from:
the Home Office
NI Direct
the Scottish Government
Door supervisors
The Security Industry Authority (SIA) was set up to regulate the private security industry. Door supervisors must be trained and must hold a current licence from the SIA. The SIA website contains full details of who needs to be licensed and how to apply for a licence.
Weights and measures
Legislation covers the quantities in which alcoholic drinks are sold. There's detailed guidance in 'The sale of alcohol in licensed premises' which is available on the Trading Standards Business Companion website.
Bear in mind that it is an offence to stock or sell spirits that do not carry a duty paid tax stamp.
Gaming legislation
Coin operated amusement machines offering games of chance are subject to gaming legislation. Under the terms of the Gambling Act, in Great Britain you can provide up to two gaming machines in your premises (category C and/or category D machines). You must notify your local licensing authority that you intend to provide a maximum of two machines. If you want to provide more than two machines, you must apply to your local licensing authority for a licensed premises gaming machine permit. The number of machines you are allowed will be specified on the permit.
In Northern Ireland your alcohol licence entitles you to a certain number of gaming machines. There's no set maximum, but the licensing authority will decide how many you can have when you apply for your licence. You can find out more about gaming legislation in Great Britain on the Gambling Commission website. The Department for Communities website has information about gambling laws in Northern Ireland.
Gaming machines (including skill with prizes machines) are subject to Machine Games Duty (MGD) so you'll need to register with HMRC and submit your MGD return and payment at the appropriate time. You can find out more about MGD on the Gov.uk website.
Food safety
All business in the food sector must comply with strict food safety legislation and you must register your business with the local authority environmental health department. Your local environmental health officer will be able to give you advice and guidance as to what you should install in your premises to make sure your operating practices are hygienic and how to comply with the requirements of the Food Safety Act and Food Hygiene Regulations.
Data protection
Any business that uses a CCTV system may need to register with the Information Commissioner's Office. (Having a CCTV system may well be a condition of your alcohol licence.) From May 2018 the General Data Protection Regulation has introduced additional protection for personal data.
Workplace smoking ban
Don't forget that smoking is no longer permitted in all public places and you must display appropriate 'No Smoking' signs. The legislation varies slightly in different parts of the UK so contact your local authority for details of how the ban affects you. You can also find out more on the HSE website.
Health & safety, fire
You must make sure that you comply with health and safety legislation which applies to all aspects of both staff and customers' health and safety at the venue. Matters of particular importance include:
minimising the risks of slips and falls
staff welfare
making sure gas and electrical installations and appliances are safe and well maintained
paying attention to window safety
cellar safety measures to minimise the risk of injury during beer and other deliveries
carrying out COSHH assessments so that hazardous substances such as beer line cleaners are used and stored safely
the provision of adequate first-aid facilities and an appointed person with responsibility for first-aid
providing free water and good ventilation
You must comply with workplace health and safety and fire safety legislation.
Employment legislation
Anyone employing staff must comply with employment legislation. Important areas of legislation include recruitment, employment contracts, pay, working hours, holidays, employment policies, sickness, maternity, paternity, discrimination, discipline, grievances, dismissals, redundancies and employment tribunals.
Insurance for a nightclub
Contact an insurer or insurance broker and explain exactly how your business will operate - they will then explain what insurance cover you must have by law, and other cover you should consider. This might include:
premises, fixtures and fittings, glass breakage
goods in transit (for example on the way back from a cash and carry)
audio/visual equipment
cash
business interruption
loss of licence
employer's liability
public liability
cloakroom liability
product liability
motor insurance
When comparing insurance quotes, uncover the differences between policies by using an insurance comparison form.