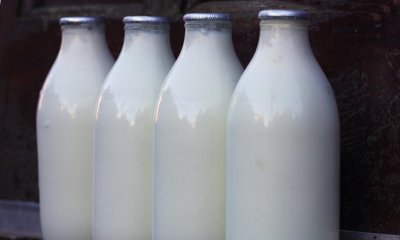 There are several pieces of legislation that apply to milk round businesses. They cover areas such as licensing, food safety, and data protection.
What licences does a milk round business need?
In order to comply with food safety legislation you must register with your local environmental health department. They will help you to comply with the requirements of the Food Safety Act and other food legislation. However, if you are a roundsman you will not need a licence and there is no charge for registering.
If you keep a computerised record of customers' personal details you may be required to register with the Information Commissioner's Office (ICO). From May 2018 the General Data Protection Regulation has introduced additional protection for personal data.
Data protection
Any business that keeps computerised records of customers' personal details, or uses a CCTV system, may need to register with the Information Commissioner. Contact the Information Commissioner's Office (ICO), Wycliffe House, Water Lane, Wilmslow, Cheshire SK9 5AF.
Food safety
All businesses in the food sector must comply with strict food safety legislation. Before you open, you must register your business with the local authority environmental health department. If you plan to operate from a depot or dairy, your local environmental health officer will be able to give you advice and guidance as to what you should install to make sure your operating areas are hygienic and how to comply with the requirements of the Food Safety Act and Food Hygiene Regulations.
Food waste
If your business produces food waste you must make sure that you dispose of it correctly. It mustn't contaminate the environment and it can't be fed to livestock. If you use a waste carrier to get rid of your waste you'll need to make sure they're properly authorised. You can find out more about your responsibilities on the Gov.uk website.
Carrier bag charge
A 5 pence charge applies in England, but small and medium-sized businesses (with fewer than 250 full-time equivalent employees) are exempt. You can get detailed guidance from the gov.uk website.
Retailers in Wales and Scotland must charge customers at least 5 pence if they supply them with a single-use carrier bag. This applies to all types of single-use bag, whether they are made of plastic, paper or plant-based starch. There is detailed guidance on the Gov.Wales and Zero Waste Scotland websites.
In Northern Ireland retailers must charge customers a 5 pence levy on all bags with a retail price of less than 20 pence (including any bags that would otherwise be free of charge), whether they are single-use or reusable.
Health & Safety, fire
You must comply with workplace health and safety and fire safety legislation.
Employment legislation
Anyone employing staff must comply with employment legislation. Important areas of legislation include recruitment, employment contracts, pay, working hours, holidays, employment policies, sickness, maternity, paternity, discrimination, discipline, grievances, dismissals, redundancies and employment tribunals.
Insurance for a milk round business
Contact an insurer or insurance broker and explain exactly how your business will operate - they will then explain what insurance cover you must have by law, and other cover you should consider. This might include:
premises, premises contents and stock
employers liability (if you employ staff)
public and product liability
motor insurance (for delivery vehicles)
When comparing insurance quotes, uncover the differences between policies by using an insurance comparison form.