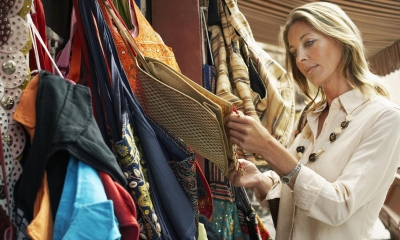 You should be aware that in many cases street traders need a licence from their local council if they trade on or close to the highway, and that for most council-run markets a temporary or permanent licence is required.
The legislation that applies to your business will depend very much on what you sell and you should obtain guidance on what applies to your particular sector. A relevant trade association will almost certainly be able to help if you become a member.
Also bear in mind that you will have to abide by the rules, regulations and constitution of the market or markets that you sell at, as well as any applicable bye-laws.
The following is an outline of some of the broad areas which may be relevant to you.
What licences does a market stall need?
As a market trader you need to be aware that:
most council-run markets issue temporary and permanent licences and you won't be able to trade without one. Temporary licences allow you to trade in the market, but as you won't have a permanent pitch you are likely to end up trading from different areas of the market each day. A permanent licence entitles you to a permanent pitch for a fixed amount of time, usually two years. To be able to apply for a temporary licence, you'll need to register with the market beforehand. Permanent pitches are usually advertised once a year
anyone offering food sales must register with their local authority environmental health department
street traders need to obtain a licence from their local council if they are trading on or close to the highway
market traders in Scotland who sell second-hand goods require a licence to operate from their local authority. This applies unless dealing in second-hand goods is only incidental to the main business activity. Elsewhere in the UK, some local authorities license or register businesses (with certain specific exemptions) where second-hand dealing is the main or a significant part of the business and is not just incidental
Depending on what goods and services you offer, there may be other licences that you require. You should take steps to make sure that you have all the licences that you need before you begin trading - your local authority is a good place to start.
Age restricted products
Certain products can only be sold to people over a certain age. These include tobacco, fireworks, alcohol, video recordings and games, volatile substances and so on. You can get detailed guidance from your local Trading Standards department and from the Business Companion website.
Secondhand goods
If you sell secondhand goods, it's likely that you'll need to register with the local authority and keep detailed records of the goods that you buy and sell.
Retailing
There is a wide range of legislation that applies to retail outlets and that protects the interests of the consumer. For example, goods and services must not be misleadingly described and the retail price of goods must be clearly displayed. You will be responsible for making sure that all goods or services are fit for their intended purpose and of satisfactory quality. More information about fair trading regulations is available on the Trading Standards Business Companion website and this includes specific guidance on trading at car boot sales.
Members of the the National Market Traders Federation (NMTF) can take advantage of a free half hour legal consultation with the NMTF's preferred partner.
Farmers markets
If you are planning to sell from a certified farmers market that meets the conditions set by the National Farmers' Retail and Markets Association (FARMA), there are certain criteria that must be met. These are given on the FARMA website.
Food safety
All businesses in the food sector must comply with extensive food safety legislation. Before you open, you must register your business with the local authority environmental health department. Your local environmental health officer will be able to give you advice and guidance as to how to make sure your operating areas are hygienic and how to comply with the requirements of the Food Safety Act and other food legislation.
Most local authorities publish the results of the food hygieneinspections they carry out on food businesses, and encourage these businessto display the results of their last inspection (a rating from zero to five)prominently at their premises. In Wales it's a legal requirement to displaythe rating
You're also required to inform your customers about the presence of any of 14 specified allergens in your food. The NMTF endorses the Streetzine Food Labelling Toolkit, which is available to buy from the Streetzine website, and also produces a food labelling fact sheet for market traders.
Carrier bag charge
A 5 pence charge applies in England, but small and medium-sized businesses (with fewer than 250 full-time equivalent employees) are exempt. You can get detailed guidance from the gov.uk website.
Retailers in Wales and Scotland must charge customers at least 5 pence if they supply them with a single-use carrier bag. This applies to all types of single-use bag, whether they are made of plastic, paper or plant-based starch. There is detailed guidance on the Gov.Wales and Zero Waste Scotland websites.
In Northern Ireland retailers must charge customers a 5 pence levy on all bags with a retail price of less than 20 pence (including any bags that would otherwise be free of charge), whether they are single-use or reusable.
Employment legislation
Anyone employing staff must comply with employment legislation. Important areas of legislation include recruitment, employment contracts, pay, working hours, holidays, employment policies, sickness, maternity, paternity, discrimination, discipline, grievances, dismissals, redundancies and employment tribunals.
Insurance for a market stall
Contact an insurer or insurance broker and explain exactly how your business will operate - they will then explain what insurance cover you must have by law, and other cover you should consider. This might include:
premises, premises contents if you have a permanent unit
stock
goods in transit (being collected or delivered)
cash
business interruption
employer's liability
public liability
product liability
motor insurance (for business vehicles)
Membership of the National Market Traders Federation (NMTF) includes public, product and employer's liability insurance. The NMTF also offers a range of business insurance products at advantageous prices to its members. These include van insurance, stock insurance and household insurance. Many market operators insist that stallholders have public liability cover and the Mission for Markets campaign is currently pressing for this to become mandatory.
When comparing insurance quotes, uncover the differences between policies by using an insurance comparison form.