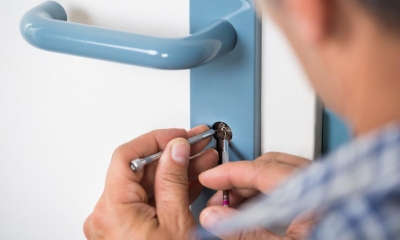 Some of the key areas where legislation is likely to affect your business are listed below.
What licences does a locksmith need?
There are no mandatory licensing requirements relating specifically to locksmiths at present, although there is a voluntary licensing scheme (see below). However, if you offer key holding services you are likely to need a licence from the Security Industry Authority (SIA). You can find out more about who needs a licence from the SIA website. Keyholding is where you hold duplicate keys and/or alarm codes for a customer's premises so you can respond to their fire and security alarms. (It is also possible that locksmiths will require a licence from the SIA at some point in the future although there is no timetable in place for this at the moment.)
You should also be aware of the following:
if you have a retail outlet and background music is provided you will probably need a Music Licence from PPL PRS Ltd. There is an annual fee for this which you can pay online on the PPL PRS website
if you keep computerised records of individuals' personal details and/or have a CCTV system fitted in your premises you may have to register as a data user with the Information Commissioner's Office
Waste carrier registration
You will need to register as a lower tier waste carrier (England, Wales and Northern Ireland) or a professional collector or transporter of waste (Scotland) if you carry away waste that you have generated in the course of a job from a customer's home, vehicle or business premises. Registration is free of charge and lasts indefinitely and is issued by the Environment Agency in England, Natural Resources Wales, the Northern Ireland Environment Agency, and the Scottish Environment Protection Agency (SEPA).
Voluntary licensing
The Master Locksmiths Association (MLA) operates a licensing scheme that entitles successful applicants to use their Approved Company logo. This scheme is not compulsory but you may feel that it would benefit your business to join it. The MLA also operates a voluntary registration scheme for auto locksmiths.
Similarly, the Institute of Certified Locksmiths (ICL) vets its members before allowing them to use the ICL logo.
Licensed locksmiths
The Private Security Industry Act 2001 introduced a number of new licensing requirements for those involved in the security industry. At present locksmiths are not regulated by this legislation and are not required by law to obtain a licence from the Security Industry Authority (SIA). In the absence of statutory regulation, the Master Locksmiths Association (MLA) has introduced its own licensing scheme that entitles successful applicants to use the MLA Approved Company logo. The MLA inspects all Approved Companies to make sure that the required standards are being met and performs Disclosure and Barring Service (DBS) checks on its members. You can find out more about this scheme on the MLA website. The Institute of Certified Locksmiths (ICL) vets its members in a similar way. You can find out more from the ICL website.
If you offer key holding services, you will need to get a licence from the SIA.
Staying legal
A locksmith working on a customer's property is potentially vulnerable so all efforts must be made to ensure that everything is done by the book and that the correct job authorisations are obtained and records are accurately kept. Having a background check, as performed by the MLA on its members, will reassure clients that you are trustworthy and honest.
Retailing
There is a wide range of legislation that applies to retailers and that protects the interests of the consumer. For example, goods and services must not be misleadingly described and the retail price of goods must be clearly displayed. You will be responsible for making sure that all goods or services are fit for their intended purpose and of satisfactory quality. There is also consumer legislation that covers off-premises selling - where you make a contract with someone away from your premises, for example if you visited a client at their home to carry out a security assessment.
Data protection
Any business that keeps computerised records of individuals' personal details, or uses a CCTV system, may need to register with the Information Commissioner's Office. Visit the ICO website for further guidance. If you're planning to install CCTV systems, it might be a good idea to familiarise yourself with the ICO CCTV guidance so that you can advise your customers on the registration position.
Health & Safety, fire
You must comply with workplace health and safety and fire safety legislation.
Employment legislation
Anyone employing staff must comply with employment legislation. Important areas of legislation include recruitment, employment contracts, pay, working hours, holidays, employment policies, sickness, maternity, paternity, discrimination, discipline, grievances, dismissals, redundancies and employment tribunals.
Insurance for a locksmith
Contact an insurer or insurance broker and explain exactly how your business will operate - they will then explain what insurance cover you must have by law, and other cover you should consider. This might include:
premises, premises contents and stock
goods in transit (being collected or delivered)
cash
business interruption
employer's liability
public liability/professional indemnity
product liability
auto locksmith insurance to work on customers' cars
motor insurance (for company vehicles)
It is worth noting that the Master Locksmiths Association offers its members special discounts on insurance and that the Institute of Certified Locksmiths can recommend and advise on locksmith insurance to its members.
When comparing insurance quotes, uncover the differences between policies by using an insurance comparison form.