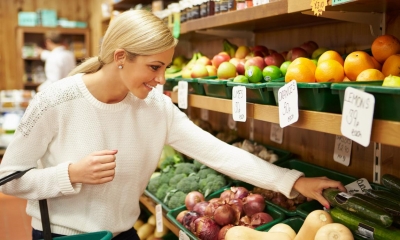 There are several pieces of legislation that apply to farm shops. They cover areas such as licensing, food safety, food labelling and waste.
What licences does a farm shop need?
Your farm shop, like all food outlets, must be registered with the local authority environmental health department 28 days before you start any food operations. An officer will need to visit and inspect your premises to check that they conform to the required standards.
If you want to play copyright music in your shop you are likely to need licences from PRS for Music and PPL.
Planning permission and building regulations
You may need planning permission for your farm shop, even if you are going to use an existing farm building (for example, if it is over 500 square metres). Planning permission may also be needed for any signs that you might wish to put up on the roadside close to your shop.
If you are making alterations to a building to use as your shop, this may also require planning permission, although some extensions and other alterations are allowed as 'permitted development'. Your local planning authority - or a planning consultant - can advise you and there's further guidance on the Gov.uk website.
Farm tenancies
If you are a farm tenant, you will need to discuss your plans for a farm shop with your landlord at an early stage. It will probably be necessary for both of you to get professional advice about the tenancy implications.
Food safety
Food safety law is complex and there are many specific regulations. These are all concerned with ensuring that the food you sell is safe to eat.
You will need to manage hygiene systematically throughout the business. Premises and any equipment used must be of an appropriate design and standard. Cleanliness and good personal hygiene must be observed at all times and staff training may be required. Temperature controls may have to be observed for some types of food.
All food businesses must be registered with the local authority environmental health department. An officer will visit your site and will be able to give you guidance on the steps you need to take to comply with food safety legislation.
If you are selling dairy or meat products, additional legislation and safety precautions apply. Once again, your local authority environmental health department will be able to advise you.
Food labelling
If you pre-pack any food (such as sausages or cakes) for sale in your shop or for supply to another outlet for resale, it must be labelled. Regulations specify what should be included on the label; for example, 'use by' date and ingredients. Non pre-packed food is exempt from most of the labelling requirements.
Your local trading standards department can give you advice about labelling requirements.
Useful publications and advice about all food safety and labelling issues are available from the Food Standards Agency and from the Trading Standards Business Companion website.
Members of the Farmers Retail Association can benefit from the Primary Authority scheme that was established by the FRA and Norfolk County Council. This scheme is to develop a single set of 'assured advice' for the whole UK, which avoids each local authority having slightly different rules and different interpretations of rules.
Organic produce
Only produce which meets set requirements may be sold as organic. Suppliers of organic produce must comply with a host of regulations and undergo an annual inspection to monitor this. If you produce and sell your own organic goods you must register for inspection and certification. Approved certification bodies such as the Soil Association can provide help and advice about whether your farm shop should be registered, and if so, how to achieve this.
Food waste
If your business produces food waste you must make sure that you dispose of it correctly. It must not contaminate the environment and it can't be fed to livestock. If you use a waste carrier to get rid of your waste, you'll need to make sure they're properly authorised - you're allowed to dispose of up to 20kg per week of animal by-products through normal waste disposal but if you generate more than that it all must be disposed of by an authorised carrier.
General retailing legislation
There is a wide range of legislation that applies to retail outlets and that protects the interests of the consumer. For example, goods and services must not be misleadingly described and the retail price of goods must be clearly displayed. You will be responsible for making sure that all goods are of satisfactory quality.
Remember that all food goods sold loose from bulk, such as fruit and vegetables, must be priced and weighed in metric units. The Business Companion website has detailed guidance on general retailing legislation.
Carrier bag charge
A 5 pence charge applies in England, but small and medium-sized businesses (with fewer than 250 full-time equivalent employees) are exempt. You can get detailed guidance from the gov.uk website.
Retailers in Wales and Scotland must charge customers at least 5 pence if they supply them with a single-use carrier bag. This applies to all types of single-use bag, whether they are made of plastic, paper or plant-based starch. There is detailed guidance on the Gov.Wales and Zero Waste Scotland websites.
In Northern Ireland retailers must charge customers a 5 pence levy on all bags with a retail price of less than 20 pence (including any bags that would otherwise be free of charge), whether they are single-use or reusable.
Health & Safety, fire
You must comply with workplace health and safety and fire safety legislation.
Employment legislation
Anyone employing staff must comply with employment legislation. Important areas of legislation include recruitment, employment contracts, pay, working hours, holidays, employment policies, sickness, maternity, paternity, discrimination, discipline, grievances, dismissals, redundancies and employment tribunals.
Insurance for a farm shop
Contact an insurer or insurance broker and explain exactly how your business will operate - they will then explain what insurance cover you must have by law, and other cover you should consider. This might include:
premises, premises contents and stock
goods in transit (for example on the way back from a supplier)
cash
business interruption
employer's liability
public liability
motor insurance (for delivery vehicles)
Check out any tailor-made policies (and good rates) that have been negotiated by the Farm Retail Association for its members.
When comparing insurance quotes, uncover the differences between policies by using an insurance comparison form.