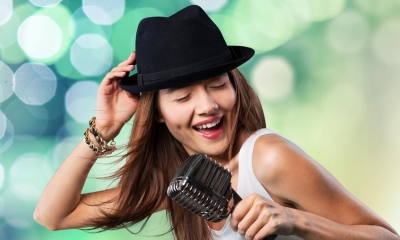 As an entertainer, it can be very useful to have some knowledge of contract law. Regardless of who books you, it's always advisable to use a contract. A contract ensures that you and your bookers know exactly where you stand with regard to the terms and conditions of the booking and the payment of fees. Contracts may be made directly with a customer (for example in the case of a magician at a private party), or you might enter into an agreement with an entertainment agency which then handles your bookings. Although verbal contracts are legally binding, written contracts are usually preferable. It's probably wise to get some independent legal advice before entering into a contract with an entertainment agency.
There's guidance on consumer contracts for services on the Trading Standards Business Companion website, as well as advice on accurately describing goods and services and publishing online reviews and endorsements.
What licences does an entertainer need?
As an entertainer there are certain licensing requirements that you may need to be aware of. These are centred around making sure that the creators of any music you use in your business receive fair payment for their efforts.
Music performance licensing - the PPL PRS Music Licence
When music is played by a business or organisation as a 'public performance', permission is normally needed from the copyright holder. Getting music licences from the appropriate royalty collecting organisations enables music users to make sure that they're legally permitted to use the music they play.
PRS for Music and PPL are two of the best known music licensing organisations in the UK. They recently joined forces to allow music users to buy just one licence - the Music Licence - that covers the fees due to both PRS for Music and PPL. PRS for Music covers a huge range of music tracks and collects copyright licensing fees due to songwriters, composers and music publishers from people who use their music commercially. PPL is a separate organisation which collects royalties that are due to performers and record companies.
Both PRS for Music and PPL have special licensing tariffs for mobile businesses including entertainers. However, in many cases entertainers don't need to obtain a licence themselves, as their performances are covered by licences held by the venues they play at (or because no licence is needed for the event - for example a private domestic event like a birthday party or a wedding).
There are some situations when you might need to obtain your own licence though. These could include single events like fetes and office parties at venues which don't already hold the appropriate music licence, or an event that you promote yourself. If you're in any doubt whether or not you need a music licence contact PPL PRS Ltd for advice, explaining exactly what you'll be doing and where you'll be doing it. There's also some information on the PPL PRS Ltd websites.
Copying copyright music - ProDub licence
As well as ensuring that your music performances are licensed where necessary - either under your own licences or those held by the venues you play at - you will need to obtain permission if you transfer copyright music from one format to another - for example if you're working as a DJ. This is covered by the special ProDub licence, a single licence covering copyright in the music work and in the sound recording. A ProDub licence permits you to copy, burn or transfer music from vinyl, CD, MP3 or CD+G to a digital format like an MP3 player, flash drive or laptop for use in your professional (or semi-professional) work.
ProDub licence holders get a certificate, and it's wise to keep this with you at all times when you're working in case you're challenged. Some potential clients may want confirmation that you hold a ProDub licence before they book you.
There's more information about the ProDub licence for DJ mixes on the PRS for Music website.
Entertainment licensing
Under licensing legislation, certain types of public performance require the venue to have an entertainment licence or a temporary event notice. It is normally the venue rather than the entertainer who is responsible for checking the licensing situation and where necessary obtaining a licence. However, if you're putting on and promoting your own event then the responsibility may be yours, particularly if the venue isn't already licensed for regulated public entertainment. Bear in mind that recent relaxation of the rules covering live entertainment mean that very many events no longer need an entertainment licence or temporary event notice. You can read more about the rules covering 'regulated entertainment' on the Gov.uk website.
It's also possible that you might need a busker's licence from your local authority if you're planning on performing in the street.
Background checking
If you regularly work with children - for example kids' parties in a soft play venue - then it's a good idea to get an up to date background disclosure check. This can help to reassure potential clients. You can get a basic check from Disclosure Scotland but as a self-employed entertainer, you can't get a standard or enhanced check done on yourself. However you can ask the organisation who wants to hire you to do one or you could use the services of an umbrella body. There's more information about background checks on the Disclosure and Barring Service (DBS) section of the Gov.uk website, including a link to the umbrella body search tool.
PAT testing
If you're going to be using a lot of electrical equipment in public place as part of your act, it's important to be sure that it's all safe. Regular portable appliance testing (PAT) - for example once a year - is the benchmark for ensuring electrical safety. Items of equipment which have been tested can be labelled to show this, including the date of the last test.
Public liability insurance
It's not a licensing requirement as such, but many venues and other people who book you will want to check that you have suitable public liability insurance. You may lose the booking if you can't show them a certificate demonstrating an adequate level of cover.
Working with children
If you are going to be working with children, you should be aware of the guidelines laid down by Equity which are designed to safeguard children and avoid the possibility of allegations being made against the entertainer.
Health & Safety, fire
You must comply with workplace health and safety and fire safety legislation.
Employment legislation
Anyone employing staff must comply with employment legislation. Important areas of legislation include recruitment, employment contracts, pay, working hours, holidays, employment policies, sickness, maternity, paternity, discrimination, discipline, grievances, dismissals, redundancies and employment tribunals.
What insurance does an entertainer need?
Contact an insurer or insurance broker and explain exactly how your business will operate - they will then explain what insurance cover you must have by law, and other cover you should consider. This could include cover for your equipment, business interruption and motor vehicles
If you join a union, such as Equity, you may get free or discounted insurance cover, such as public liability, backstage cover and accident cover included in your membership fee.
When comparing insurance quotes, uncover the differences between policies by using an insurance comparison form.