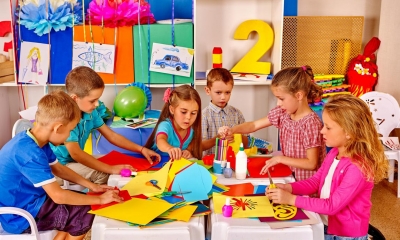 There are several areas where legislation is of particular relevance to day nurseries.
What licences does a day nursery need?
Registration
In order to provide daycare for children in the UK you must register with one of the following regulators, depending on your location:
the Care and Social Services Inspectorate Wales (CSSIW)
the schools and education inspectorate Ofsted (in England)
the Care Inspectorate (Scotland)
the Early Years Team of local Health & Social Care Trusts in Northern Ireland (visit the NI Direct website for details)
The 'registered person' can be an individual or an organisation like a company. Before registration takes place you will have to demonstrate to your registering authority that you, and anyone else involved, are suitable to provide daycare to children. You will also have to show that your premises and equipment are suitable and that you can comply with national childcare standards, specific regulations applying to childcare providers and any conditions that the registering body imposes on you.
As part of the registration process you will have to obtain an enhanced check from the Disclosure and Barring Service (DBS) for yourself, anyone who looks after children with you and anyone over 16 who lives or works on the premises where the daycare is provided. Your premises will also be visited by an inspector to make sure it complies with certain minimum standards.
Vetting and barring scheme
The Disclosure and Barring Service (DBS) works to stop unsuitable people in England, Wales and Northern Ireland from working with children and vulnerable adults. The DBS operates the Vetting and Barring Scheme, which assesses anyone who wants to work with these groups and either registers them or bars them. A similar scheme operates in Scotland, run by Disclosure Scotland. Anyone on the barred list can not work with children and it is an offence to employ them. You can find out more on the DBS section of the Gov.uk website and on the mygov.scot website. Before taking on a new employee or volunteer you must check that they are suitable to work with children and have not been barred by the Disclosure and Barring Service (DBS) or by Disclosure Scotland. You can find out more on the Gov.uk and mygov.scot websites.
Data protection
Businesses that keep computerised records of individuals' personal details are usually required to register as data users with the Information Commissioner's Office (ICO) and to comply with the General Data Protection Regulation.
You may also need to notify the ICO if you use CCTV in your nursery premises.
Food safety
There is food safety legislation that applies to businesses that store, prepare and provide food. This requires the premises to be registered with the local authority environmental health department. The Food Standards Agency Safer food, better business website contains information for businesses offering catering on their premises.
Many local authorities participate in the Food Standards Agency's Voluntary Food Hygiene Rating Scheme under which food businesses - including day nurseries - are encouraged to display their most recent food hygiene rating. In Wales you're obliged to participate in the scheme by law.
It is vitally important that all businesses involved in catering comply with food safety legislation. The Food Safety Act and regulations made under it cover all aspects of food preparation, storage and service. Your staff should be trained in food safety and ideally at least one person should have gained a food hygiene qualification.
You must also make sure that parents know if certain allergenic ingredients are included in any food you provide - including pre-packed items. It makes sense to find out whether any of the children in your care are allergic to any foods so that you can make sure they don't eat anything that might trigger a reaction. Visit the Professional Association for Childcare and Early Years (PACEY) website for more information.
Various helpful publications are available to download from the Food Standards Agency (FSA) website.
Showing films, TV shows and cartoons
You'll need an MPLC licence if you plan to screen films and TV shows in your setting. Visit the MPLC website for details.
Health & Safety, fire
You must comply with workplace health and safety and fire safety legislation.
Employment legislation
Anyone employing staff must comply with employment legislation. Important areas of legislation include recruitment, employment contracts, pay, working hours, holidays, employment policies, sickness, maternity, paternity, discrimination, discipline, grievances, dismissals, redundancies and employment tribunals.
Insurance for a day nursery
Contact an insurer or insurance broker and explain exactly how your business will operate - they will then explain what insurance cover you must have by law, and other cover you should consider. This might include:
premises, equipment, toys, fixtures and fittings
business interruption
employer's liability
public liability
nursery children's personal items - like clothing
personal accidents to children at the nursery - make sure all activities are covered, for example trampolining and other outdoor play
motor insurance (for any vehicles - note that drivers using their own vehicles must have adequate insurance cover)
There are special insurance packages that provide cover specially for day nurseries and other childcare providers. Members of the National Day Nurseries Association can take advantage of a discounted comprehensive and tailored insurance policy.
The mandatory standards for daycare providers require the registered person in charge of the nursery to have adequate public liability insurance negotiated with Pound Gates chartered insurers.
All registered day nurseries must have public liability insurance cover. Specially tailored packages for the childcare sector are available from a number of specialist brokers.
Check out any tailor-made policies (and good rates) that have been negotiated by the Farm Retail Association for its members. When comparing insurance quotes, uncover the differences between policies by using an insurance comparison form.