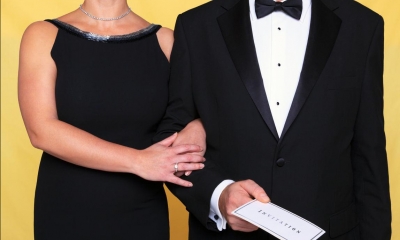 There is a wide range of legislation that may apply to your clothes hire business. Some of the key areas are listed below.
What licences do clothes hire businesses need?
There are no licensing requirements relating specifically to clothes hire businesses, but you should, however, be aware of the following:
if you operate your own dry cleaning facilities on the premises then you will need a 'dry cleaning permit' or 'permit to operate' from your local authority. There is a fee for this permit. Contact your local environmental health department for more information
if you hire out any items on a long-term basis (longer than three months) you may need consumer credit authorisation from the Financial Conduct Authority (FCA)
if background music is played in the shop you will probably need a Music Licence from PPL PRS Ltd
if you keep computerised records of individuals' personal details you may need to register with the Information Commissioner's Office (ICO)
Hire contracts
There is a large amount of legislation covering the sale and supply of goods and services, consumer contracts and rights. You should draw up a standard contract of hire to use each time you hire an item of clothing. Using a sound hire contract is vital in order to avoid misunderstandings and resolve any disputes that may arise.
Detailed information about fair contracts is available on the Trading Standards Business Companion website. You could seek help with drawing up your standard hire contracts from a professional solicitor.
Goods and services
There is a range of legislation that applies to all businesses to protect the interests of the customer. Goods and services must not be misleadingly described. You must make sure that all clothes supplied are fit for the purpose for which they are intended - so for example, ski wear hired out for a skiing holiday should be appropriately warm and weatherproof. If you offer repairs, alterations or dry cleaning of customers' clothes, these must be done with care.
Hazardous substances
Various hazardous substances may be used by a clothes hire business (especially if dry cleaning is carried out in-house) and specific regulations cover their use, storage and disposal. Ensure that your and any employees' exposure to potentially harmful substances is minimised. This might involve precautions such as using gloves to limit exposure of the skin to cleaning chemicals and similar products. Hazardous substances must be stored correctly too.
Special environmental regulations cover the safe use of solvents like dry cleaning chemicals. If you carry out dry cleaning you'll need to register with your local authority and comply with the regulations. For more information, contact your local environmental health department.
Health & Safety, fire
You must comply with workplace health and safety and fire safety legislation.
Specific regulations cover such things as the safety and maintenance of equipment (such as cleaning equipment), and the use of protective gear when appropriate.
Be aware that there may be particular risks associated with the clothes hire industry - these include flammable fabrics and materials and, if applicable, laundry-related risks.
Employment legislation
Anyone employing staff must comply with employment legislation. Important areas of legislation include recruitment, employment contracts, pay, working hours, holidays, employment policies, sickness, maternity, paternity, discrimination, discipline, grievances, dismissals, redundancies and employment tribunals.
Insurance for clothes hire businesses
Contact an insurer or insurance broker and explain exactly how your business will operate - they will then explain what insurance cover you must have by law, and other cover you should consider. This might include:
employer's liability
public liability
product liability
contract indemnity
premises, premises contents and stock of clothes
cover of clothes out on hire
cash
business interruption
motor insurance (for delivery vehicles)
The Textile Services Association (TSA), whose membership includes textile hire specialists, offers industry-specific insurance to its members at reduced rates. When comparing insurance quotes, uncover the differences between policies by using an insurance comparison form.