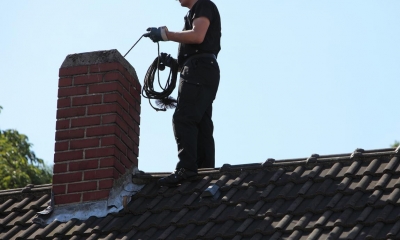 Some of the key areas where legislation is likely to affect your business are listed below.
What licences does a chimney sweep need?
There are no licensing requirements relating specifically to chimney sweeps. However, if you intend to carry out any installation, inspection or maintenance work on gas appliances, you must be registered with the Gas Safe Register. Before being registered you will need to obtain a certificate of competence:
if you have experience in the gas industry or related fields you may be able to gain your certificate of competence through the Nationally Accredited Certification Scheme (ACS)
if you have no industry experience you may need to obtain Scottish/National Vocational Qualification (S/NVQ) in Gas Installation and Maintenance at level 2 or 3
Waste carrier registration
You will need to register as a lower tier waste carrier (England, Wales and Northern Ireland) or a professional collector or transporter of waste (Scotland) if you carry away waste that you remove when you sweep a customer's chimney. Registration is free of charge and lasts indefinitely.
Waste carrier registration is carried out by:
the Environment Agency in England
Natural Resources Wales
the Scottish Environment Protection Agency
the Northern Ireland Environment Agency
Solid fuel appliances
If solid fuel (including wood and biomass) appliances are installed, the local authority building control department must be notified before the installation is carried out, unless the work is done by a registered installer. For solid fuel appliances, the registering authority in England and Wales is HETAS. If you want to install solid fuel appliances for your customers in England and Wales you should contact HETAS for information about registration requirements and details of officially approved appliances. Different requirements apply in Northern Ireland and Scotland. You can find out more from:
Building Control Northern Ireland
Scottish Building Standards
Working at height
The Work at Height Regulations cover all work done at height where there is a risk of falling that could cause personal injury. The Regulations place very specific duties on both employers and self-employed workers to make sure that all necessary safety precautions are taken when people are working at or above a certain height. Duties include:
assessing all risks
planning and organising all work at height properly
making sure all people involved are competent and all equipment used is safe and appropriate
More information is available on the Health and Safety Executive (HSE) and Health and Safety Executive Northern Ireland (HSENI) websites.
Gas safety
The Gas Safety (Installation and Use) Regulations cover the installation and maintenance of gas appliances and anyone wishing to carry out inspections or work on gas appliances must gain a certificate of competence and register with the Gas Safe Register.
Codes of Practice
Members of NACS and the Guild of Master Sweeps must comply with each organisation's Code of Practice and undertake mandatory training.
Retailing - for example from a showroom
There is a wide range of legislation that applies to retail outlets and that protects the interests of the consumer. For example, goods and services must not be misleadingly described and the retail price of goods must be clearly displayed. You will be responsible for making sure that all goods or services are fit for their intended purpose and of satisfactory quality.
Health & Safety, fire
You should include in your policy statement details of your risk assessment procedures and the arrangements you have put in place to comply with COSHH regulations and protective clothing and equipment regulations. You can download two helpful publications from the HSE website:
Working with substances hazardous to health - A brief guide to COSHH
A short guide to the Personal Protective Equipment at Work Regulations 1992
You must comply with workplace health and safety and fire safety legislation.
Employment legislation
Anyone employing staff must comply with employment legislation. Important areas of legislation include recruitment, employment contracts, pay, working hours, holidays, employment policies, sickness, maternity, paternity, discrimination, discipline, grievances, dismissals, redundancies and employment tribunals.
Insurance for a chimney sweep
Contact an insurer and explain to him or her exactly how your business will operate - they will then explain what insurance cover you must have by law, and other cover you should consider. This might include:
premises and premises contents
chimney sweeping equipment
cash
business interruption
employer's liability
public liability
working at height
motor insurance
Members of the National Association of Chimney Sweeps (NACS), the Institute of Chimney Sweeps and the Guild of Master Chimney Sweeps must have public liability cover. When comparing insurance quotes, uncover the differences between policies by using an insurance comparison form.