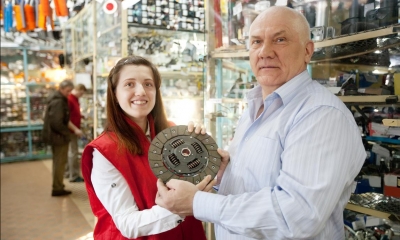 There is no special legislation that applies specifically to car accessory retailers. However, as the proprietor of a retail business you should be aware of relevant consumer legislation, including:
consumer protection legislation, under which retailers (including factors) are liable for the supply of any defective goods if the manufacturer cannot be identified. Many individual products are covered by specific safety regulations and retailers must ensure that the goods they sell comply with these
pricing legislation, which requires retailers to display clearly the selling price (including VAT) of all retail goods. This can be tricky if you supply goods to both retail and trade customers from the same outlet
other legislation, under which the products you sell must be of acceptable quality and must match any descriptions that relate to them
distance selling, if you sell online
Guidance on various aspects of consumer protection legislation is available on the Trading Standards Business Companion website.
Make sure that all the parts and accessories you stock are sourced from reputable suppliers and are genuine and suitable for their intended purpose. Counterfeit parts are a particular problem in the motor industry.
What licences does a car parts shop need?
There are no specific licences that you will need to run a car accessory shop. However:
if you handle industrial denatured alcohol (IDA, which used to be known as industrial methylated spirits), you need a licence from HMRC - you can find out more on the Gov.uk website
if you supply vehicle number plate,s you need to register with the DVLA. There is a small one-off fee for registration
if you play background music in the shop, you probably need a Music Licence from PPL PRS Ltd. There is an annual fee for this which you can pay online on the PPL PRS website
if you use a CCTV system, you may need to register as a data user with the Information Commissioner's Office
Waste batteries
If your business sells more than 32 kg of portable batteries in a year, you must take back used batteries from customers to be recycled. You must provide this service free-of-charge. DEFRA previously published a calculator to help businesses work out whether they sell enough batteries each year to be affected by these regulations. You can use a tool based on the DEFRA original on the Waste Support website.
Note that the regulations don't require you to offer a take-back service for used automotive batteries (although you can if you want to). Instead, it's the battery producers' responsibility to collect used automotive batteries from 'final holders' on request, and to make sure they are recycled.
Carrier bag charge
A 5 pence charge applies in England, but small and medium-sized businesses (with fewer than 250 full-time equivalent employees) are exempt. You can get detailed guidance from the gov.uk website.
Retailers in Wales and Scotland must charge customers at least 5 pence if they supply them with a single-use carrier bag. This applies to all types of single-use bag, whether they are made of plastic, paper or plant-based starch. There is detailed guidance on the Gov.Wales and Zero Waste Scotland websites.
In Northern Ireland retailers must charge customers a 5 pence levy on all bags with a retail price of less than 20 pence (including any bags that would otherwise be free of charge), whether they are single-use or reusable.
Substances that could be used to make explosives
There are special regulations in place to prevent substances that could potentially be used to make explosives getting into the wrong hands. Some substances, which would normally only be available from specialist suppliers, are regulated and can only be supplied to a member of the public who has a licence to obtain and possess them. Other substances, although not regulated, are nevertheless of potential concern. Examples of these, which are referred to as 'reportable substances', include sulphuric acid (supplied for use in car batteries) and the solvent acetone.
You should report any suspicious transactions (or disappearances due to theft) involving regulated or reportable substances to the police Anti-terrorist Hotline on 0800 789 321. A transaction could be suspicious for various reasons, for example because the customer insists on paying cash and/or wants an unusually large quantity of a product containing a reportable substance.
There is more information for businesses about regulated and reportable substances on the Gov.uk website.
Health & Safety, fire
You must comply with workplace health and safety and fire safety legislation.
Employment legislation
Anyone employing staff must comply with employment legislation. Important areas of legislation include recruitment, employment contracts, pay, working hours, holidays, employment policies, sickness, maternity, paternity, discrimination, discipline, grievances, dismissals, redundancies and employment tribunals.
Insurance for a car parts shop
Contact an insurer and explain exactly how your business will operate - they will then explain what insurance cover you must have by law, and other cover you should consider. This might include:
premises, premises contents and stock
cash
business interruption
employer's liability
public liability
motor insurance (for your own business vehicles)
insurance cover for customers' cars while they are being worked on
insurance to cover collecting and delivering customers' cars if this is required
When comparing insurance quotes, uncover the differences between policies by using an insurance comparison form.