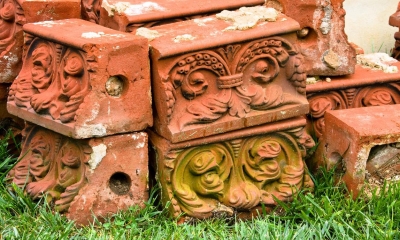 The following is an outline of some of the areas where legislation may be relevant to your business.
What licences does an architectural salvage business need?
Many local authorities (all in Scotland) require businesses which trade in second-hand goods to register with them and obtain a second-hand dealer's licence, for which there is generally a charge. Applicants must be deemed fit to hold such a licence and must not be disqualified from doing so. Other licensing criteria may also apply, such as the requirement for premises to be suitable. Licence holders must stick to the terms of their licence - for example by keeping appropriate records. Contact your local authority to get details of any licensing requirement in your area - and to find out about any relevant exemptions.
The Export of Goods (Control) Order requires an export licence to be obtained for 'cultural objects' and antiquities over a certain age and value if they are to be exported from the UK. Full details are available from the Arts Council Export Licensing Unit. The Arts Council provides several guidance publications for exporters - you can find out more and download publications from the Arts Council website. More information is also available from the Cultural Property Advice section of the Collections Trust website.
The Money Laundering Regulations apply to 'high value dealers', including architectural salvage dealers, who accept or make cash payments of 10,000 euros or more (or the equivalent in any currency) for any transaction involving goods. If you handle transactions of this size you must register with HM Revenue & Customs (HMRC) and put in place anti-money laundering systems. More information is available on the Gov.uk website.
Depending on exactly what you do, you may need a licence or licences required under various pieces of environmental legislation. For example, while architectural salvage is generally exempt from waste management licensing, the position could change if, for example, your business transports or stores general building or demolition waste as part of its salvage and demolition operations. If your business transports or stores building waste other than reclaimed materials, you should contact the following to find out more:
the Environment Agency in England
Natural Resources Wales
the Northern Ireland Environment Agency
the Scottish Environment Protection Agency (SEPA) in Scotland
There's more information about waste management and recycling on the Gov.uk website.
You should also be aware of the following:
if you plan to play background music in your outlet you'll probably need to obtain a Music Licence from PPL PRS Ltd. There is an annual fee for this which you can pay online on the PPL PRS website
businesses that use goods vehicles over 3.5 tonnes gross vehicle weight need an operator's licence and drivers must also be appropriately licensed. More information is available on the Gov.uk website (Great Britain) and on the Transport Regulation Unit (TRU) section of the Department for Infrastructure (DfI) website (Northern Ireland)
skips placed on a public highway require a highway permit from the local authority. In some cases, controlled parking permission is also required. If you hire skips for demolition and clearance work, ask the hire company who is responsible for obtaining the necessary licences and permits
Voluntary certification
The trade organisation Salvo has a voluntary code for architectural salvage businesses that want to demonstrate their integrity. The code focuses on taking steps to reduce the possibility of handling stolen goods - whether knowingly or unwittingly.
Although it's not mandatory for operators of demolition machinery and demolition workers to hold a skills registration card, it's a good way of showing that your business complies with the requirement under the Health and Safety at Work Act for plant operators to be suitably trained. More and more contractors, clients and sites only permit plant operatives who hold a valid skills registration card or 'ticket'.
The industry skills body CITB offers one of the best known card schemes, the Construction Plant Competence Scheme (CPCS). You can find out more about the CPCS on the CITB website. There's more information about the certificate of competence card scheme for demolition workers on the National Demolition Training Group (NDTG) website.
Stolen goods
It goes without saying that you should never purchase salvage if you suspect that it might be stolen. It's not good enough to just turn a blind eye and say that you bought something 'in good faith' - you can still end up losing out and you could even become involved in a criminal investigation. Under the Dealing in Cultural Objects (Offences) Act, it is an offence to deal dishonestly in 'cultural objects' like architectural antiques that you know to be 'tainted' - for example stolen or removed illegally from a historic building.
The trade organisation Salvo has a database of stolen salvage items on its website to help dealers avoid buying dodgy goods. Salvo also has a voluntary code of good practice for members which covers things like checking an item's provenance and a seller's identity before making a purchase.
Retailing and selling online
There is a wide range of legislation that applies to retail outlets to protect the interests of the consumer. For example, goods and services must not be misleadingly described and the retail price of goods must be clearly displayed. Special distance selling regulations apply to businesses that sell goods online.
You will be responsible for making sure that all goods are fit for their intended purpose and of satisfactory quality. Be particularly careful when it comes to selling second-hand electrical items like antique lights - these must be safe to use. According to Trading Standards:
"If you sell second-hand electrical goods which are unsafe or incorrectly labelled, and you haven't taken reasonable precautions to avoid this, you may be prosecuted. Taking reasonable precautions means you must take positive steps to ensure that you comply with the law. This will mean, in most cases, having the goods checked by a qualified electrician."
You can get more information about consumer protection legislation from your local Trading Standards department. There's detailed guidance on your legal obligations to consumers, and on the requirements when selling online, on the Trading Standards Business Companion website. Useful information is also available on the Gov.uk website.
Do be aware that even if you're just buying and selling a few things on a fairly casual basis - perhaps online - to make a bit of extra cash, HM Revenue & Customs is likely to regard this as trading and will expect you to register for self-assessment tax and follow the rules that apply to self-employed traders.
Money laundering
The Money Laundering Regulations apply to 'high value dealers', including salvage dealers, who accept or make cash payments of 10,000 euros or more (or the equivalent in any currency) for any transaction. If you handle transactions of this size you must register with HM Revenue & Customs (HMRC) and put in place anti-money laundering systems. You can find out more on the Gov.uk website.
Disposal of waste and Control of Substances Hazardous to Health (COSHH)
If you carry out work like wood stripping and restoration work, you're likely to be using substances like caustic paint strippers, glues, oils, varnishes and so on - and generating residues of old paint - which can be hazardous to health and to the environment. Dust caused by sanding can also be hazardous. You will have to comply with environmental and health and safety regulations covering the use of, exposure to, storage and disposal of these substances. More information is available from:
the Gov.uk website for guidance on environmental management
the Health and Safety Executive (HSE) and Health and Safety Executive Northern Ireland (HSENI) websites for guidance on COSHH issues
You can also contact your local authority environmental health department for more information.
Health & Safety, fire
You must comply with workplace health and safety and fire safety legislation.
If you and your employees use machinery like bench planers and saws, sanders and hand tools then there are special health and safety regulations that you'll need to be aware of. Key issues covered by the regulations include:
proper use and maintenance of all equipment, including appropriate training and built-in safety features
provision of suitable protective equipment, like ear and eye defenders, masks and gloves
electricity in the workplace
If you do specialist work like on-site salvage removal and demolition then there are other health and safety regulations you'll need to be aware of, including those covering working at height and working with asbestos.
Health and safety legislation requires operators of machinery like construction plant to be properly trained and qualified. Skills registration card schemes like the Construction Plant Competence Scheme (CPCS) run by CITB enable employers to show that their plant operators are properly qualified. You can find out more about the CPCS on the CITB website.
You'll need to make sure that your outlet is safe for employees and customers too. This includes, for example, avoiding storing heavy items in such a way that they could fall and injure someone, making sure that people don't have to climb on unsafe structures to get at things and taking appropriate precautions to prevent people injuring themselves on sharp points and edges.
Employment legislation
Anyone employing staff must comply with employment legislation. Important areas of legislation include recruitment, employment contracts, pay, working hours, holidays, employment policies, sickness, maternity, paternity, discrimination, discipline, grievances, dismissals, redundancies and employment tribunals.
Insurance for an architectural salvage business
Contact an insurer or insurance broker and explain exactly how your business will operate - they will then explain what insurance cover you must have by law, and other cover you should consider. This might include:
public liability
employer's liability
professional indemnity if you offer consultancy, valuations and advice
contractor's liability with appropriate risk cover if you offer demolition and dismantling services
motor insurance (for business vehicles), possibly with cover for goods and equipment carried in your vehicles
personal cover - accident and injury, loss of earnings and so on
business interruption
premises and premises contents
Think about any specific cover that you might require. This could include, for example:
insurance to cover you, your staff and your stock when you're temporarily away from your business premises - for example at a trade fair
items held in trust - for repair or restoration, or on sale or return
defective title indemnity against goods you buy that turn out to have been stolen - or perhaps fake
When taking out personal and employer's liability cover it is particularly important to give precise details of the types of activity that you and any staff will be engaging in. Be prepared to answer questions about the type of work you'll be doing, where and how high you'll be working, the type of materials, substances and equipment you'll be using, your health and safety policy and so on.
It's usually worth shopping around for insurance to get the best cover at the best price. Some insurers specialise in covering businesses in the antiques and architectural salvage sector
When comparing insurance quotes, uncover the differences between policies by using an insurance comparison form.