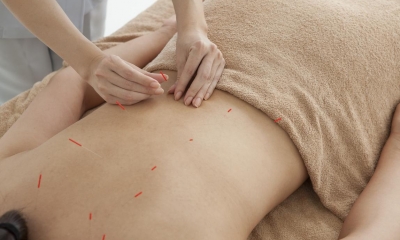 There is currently no statutory regulation of acupuncture although acupuncturists can register voluntarily with the British Acupuncture Council (BAcC).
Members of the British Acupuncture Council must comply with strict Codes of Practice, Ethics and Disciplinary Procedures. Health and Safety legislation must be strictly complied with and all BAcC Members must use disposable single-use acupuncture needles.
You will need to comply with a certain amount of legislation that applies to all businesses.
What licences does an acupuncture business need?
Legislation in England, Wales and Northern Ireland requires acupuncturists to register with their local authority and to display their registration certificate. You also need to register your business premises and comply with a number of conditions, for example relating to the hygiene standards you must maintain and how you store and dispose of needles. Registration is a one-off process and you may be able to register online. You may also need a special treatments licence and this may not permit you to perform acupuncture on under 18-year olds unless you are a qualified medical professional. Contact your local environmental health department for further information.
In Greater London, acupuncturists must hold a licence which is renewable every year.
In Scotland, all businesses that carry out skin piercing activities (including acupuncture) must have a licence. Registered medical practitioners working in hospitals or independent clinics do not require a licence.
At some point in the future acupuncturists in Wales will need a licence too.
You should also be aware that businesses which keep computerised records of individuals' personal details may be required to register as data users with the Information Commissioner's Office (ICO).
Licensing of herbal medicines
Herbal medicines that are made up on the premises and supplied after a one-to-one consultation are exempt from licensing. Pre-prepared herbal products sold over the counter must be registered in order to comply with the requirements of the EC Directive on Traditional Herbal Medicinal Products. You can find out more on the Medicines and Healthcare products Regulatory Authority (MHRA) website.
Licensing and registration
Legislation gives local authorities the power to register or licence both acupuncturists and their premises. The terms of the licence may not allow you to perform acupuncture on under 18-year olds unless you are a qualified medical professional. The registration certificate should be displayed at the premises. Contact your local environmental health department for more information.
Health & Safety, fire
You must comply with workplace health and safety and fire safety legislation. This covers all aspects of work place health and safety. Acupuncture practitioners should pay particular attention to:
the cleanliness and hygiene of the treatment room. This should only be used for giving treatment
daily disinfection of couches, surfaces and materials. A new disposable couch sheet must be used for each client
the storage of used needles in a sharps box and their safe disposal by an authorised waste collector
the disposal of waste matter contaminated by blood or bodily fluids in an approved yellow plastic waste sack
personal hygiene - acupuncturists must have clean hands and short nails and protective clothing should be changed daily
infection control measures
keeping good patient records
Insurance for an acupuncture business
Contact an insurer or insurance broker and explain exactly how your business will operate - they will then explain what insurance cover you must have by law, and other cover you should consider. This might include:
medical malpractice
premises, premises contents and stock
cash
business interruption
employer's liability
public liability
product liability
motor insurance (for vehicle(s))
Members of the British Acupuncture Council are covered by full medical malpractice, professional indemnity and public/products liability insurance. The cover also extends to additional therapies provided.
When comparing insurance quotes, uncover the differences between policies by using an insurance comparison form.