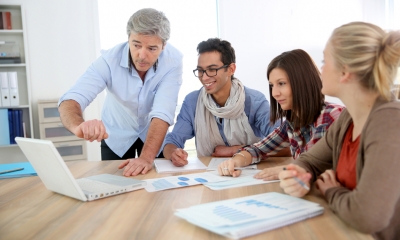 Understanding the sales and marketing rules that apply to your business is essential. Making sure you comply with consumer protection, distance selling and other similar regulations helps you avoid conflict with customers and trading standards services.
Selling regulations and consumer protection
Whether you are selling to businesses (b2b) or to consumers (b2c), you must comply with various trading regulations. These regulate what you can say about your product or service and how you behave when making a sale. For example, misleading marketing could lead to an investigation by trading standards and a fine (or even imprisonment). Extra consumer protection regulations apply to selling to consumers (as opposed to business customers), helping to protect consumer rights.
Special regulations apply to distance selling, particularly when you're selling to individual consumers rather than to other businesses. These rules apply to any selling that does not involve face to face meeting - for example, online or mail-order sales. Amongst other things, consumers generally have an automatic right to cancel orders within a cooling-off period.
Special rules also apply if you want to offer credit to consumers. You're likely to need a license, and must follow rules on credit agreements and the information you provide to customers. You do not need a licence just to accept payment by credit card.
Sales channels
Instead of selling directly to the customers who use your product or service, you might prefer to sell through agents or distributors. This can be a better way to grow your customer base, but you need to be aware of the legal issues. Competition regulations, intellectual property, contract details and your responsibilities to your agent or distributor can all cause problems.
Agents and distributors can be particularly helpful for selling into new markets overseas. If you trade internationally, you will also need to take into account any local regulations in your export markets covering sales, marketing or other aspects of your business.