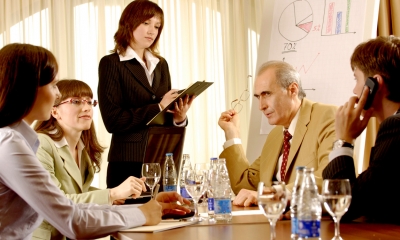 20 FAQs about shareholder and boardroom disputes.
1. What are the most common causes of disputes between shareholders?
Common causes of disputes include disagreements over:
the company's strategy
the level of dividends
salaries paid to shareholders who also work for the business
disproportionate contributions of money and/or time from each shareholder
dealings between the company and a private business owned by one of the shareholders
the price to be paid when a shareholder is bought out
The problems can be particularly acute where one shareholder, or group of shareholders acting together, can override the wishes of a minority shareholder.
2. How can I minimise the likelihood of a shareholders' dispute?
In a private company, particularly one with a relatively small number of shareholders who also manage the business, the best method is usually a shareholders' agreement. As well as providing an agreement covering the most likely causes of dispute, the process of preparing the agreement helps shareholders to work through some key issues which could give rise to potential problems later on and encourages them to work through the problems at the outset whilst relationships are still good.
Amongst other things, a good agreement will cover:
the financing of the company
dividends, directors' fees and salaries
responsibilities for different areas of the business
what the company's key objectives are
what authority is required to take certain actions
As far as possible, the agreement will anticipate potential future issues: for example, what will happen if the company needs to raise additional financing, enter into high value contracts or engage a number of highly paid new employees. The agreement will specify that a majority, or possibly all the shareholders, need to give approval before the company can be bound.
The agreement will also cover how a shareholder can realise his or her investment in the company: for example, whether to impose any restrictions on selling shares, and how the shareholding will be valued if the other shareholders or the company have the right to buy it. This is particularly important where a shareholder's exit from the company is not amicable and a valuation of the shares cannot be agreed. A standard shareholders' agreement would be expected to provide a timetable for sale, and allow for the appointment of an independent third party to value the shares.
In addition the agreement will deal with 'deemed transfers'. This will be a list of events which automatically trigger a requirement for a shareholder to offer to sell his shares to the other shareholders and sets out the sale process. For example, this might include the death of a shareholder, or the departure of a director with a shareholding.
Ready to take the leap?
With 24/7 legal support, nationwide networking events and market-leading benefits, start your business with the FSB by your side. Get it right from day one with a free, step-by-step guide to starting a business.
3. What are the most common causes of disputes between directors?
Common causes of disputes include:
disagreements over strategy
power struggles and poor personal relationships
conflicts of interest, and dealings between the company and a private business owned by one of the directors
concern as to whether the board is meeting its legal responsibilities
concern over financial issues and potential insolvency
service contracts and remuneration
a change in personal circumstances of one of the key parties
4. How can I minimise the likelihood of a directors' dispute?
There is no one way of creating a happy and effective board. Here are some suggestions:
A culture of open communication can help. For example, ensuring that all directors receive full briefing notes on all the issues to be considered well before any board meeting. Skilled directors often discuss potentially controversial issues with other directors before any formal board meeting. In this way, they aim to negotiate an agreement and reach a consensus. Avoid surprises.
An experienced chairperson will know how to run a board meeting. For example, ensuring that directors stick to the agenda, limiting the time devoted to each item, and knowing when to put matters to a vote (or alternatively to postpone decisions for further discussions outside the meeting).
The board needs easy access to advice on any legal matters. One option is to ensure that the company secretary (if the company has appointed one) has appropriate training and is present at all meetings, and to invite legal advisers to attend meetings where appropriate.
Directors are legally obliged to declare any potential conflict of interest, and must not use their position to make private profits at the company's expense. Suitable policies - requiring directors to declare conflicts and to abstain from votes where they may have a conflict - should be strictly enforced and recorded.
Consider introducing non-executive directors to the board. These individuals may bring a wealth of business and management experience with them, and ideally may present a fresh viewpoint, unfettered by personal interests.
5. What happens if the directors cannot reach agreement on a decision?
Rules on how decisions are taken should be included in the company's articles of association and/or shareholders' agreement. The chairperson should refer to these in situations of potential conflict.
In most cases, these state that motions are passed by the approval of a majority of the directors present at the meeting. They often also allow for the chairperson to have a casting vote where the directors are split 50/50. They may also set out a minimum number of directors required to be present at a meeting ('quorum') for any decisions to be taken.
6. Do all directors have the same voting rights?
In general, yes. Each director will have one vote, and decisions will be carried by a simple majority on a show of hands. The chairperson may have the right to exercise a casting vote if votes for and against a motion are equal; check the articles. It should also be remembered that on certain issues individual directors may be prevented from voting by a conflict of interest.
It is, however, possible for the company's articles of association or a shareholders' agreement to establish some other system. A company may wish to avoid deadlock by adopting a provision giving weighted voting rights, possibly in proportion to the directors' shareholdings in the company, on certain matters.
7. What happens if there aren't enough directors at a board meeting to take a decision?
If the number of directors is below the quorum required by the articles of association to take a decision, then no decision can be taken. Obviously, this could cause problems - if, for example, a number of directors were killed in an accident. The company's shareholders would then need to call a general meeting to either appoint new directors or amend the articles.
As far as management of the company is concerned, in the interim the company secretary will have a duty to:
file a confirmation statement for the company
file a directors' report and strategic review
make the necessary statutory declarations on behalf of the company
8. As a director, what can I do if a decision I disagree with has been taken at a meeting I didn't attend?
It is common for a company's articles of association to require directors to be given notice of any board meetings - or even of all the agenda items which can be voted on at the meeting. If that is the case, and you were not given appropriate notice, then the decision will be legally invalid. You could advise the rest of the board of this fact, and suggest that a properly constituted board meeting be held. Failing that, you could apply to the court for the decision to be overturned.
In general, however, company law does not entitle directors to such notice. Even where you are entitled to notice of the meeting and its agenda, other decisions could be taken under 'any other business'. The only time when you must be given notice is if a board meeting (or general meeting of shareholders) is to discuss your dismissal as a director. Note that notice of a board meeting need not, unless the articles otherwise provide, specify the nature of the business to be transacted.
The decision would therefore stand, provided that the directors making the decision were not in breach of the articles by failing to provide the absent director with notice of the meeting. Otherwise, your only formal option to change it would be to raise it at a subsequent board meeting.
In practice, healthy boards rely more on negotiation and discussion than legal compulsion. There is no reason why you should agree with every decision that is taken - but if a decision is deliberately taken behind your back, you might feel that you could no longer serve as a director. If you feel that the board or any of the directors was acting improperly, see 9.
9. As a director, what should I do if I feel that the board is acting improperly?
Directors have far-reaching legal responsibilities and owe a fiduciary duty to the company they serve as principal. They have wide ranging duties of loyalty and good faith to their company, and are also under duties of care, diligence and skill to promote the success of the company. Failing to observe their responsibilities and perform their duties could lead to disqualification as a director, fines, criminal prosecution or being made personally liable for the company's debts.
It is therefore essential to take action if you feel that the board is acting improperly. The most appropriate course will depend on the circumstances. For example, if the board has simply overlooked something, such as filing a required document with Companies House, you could just say so and ensure that the situation was dealt with.
However, you might feel that one or more members of the board are deliberately acting improperly - for example, by profiting privately at the expense of the company, or ordering goods and services on behalf of the company at a time when it is unlikely that the company will be able to pay for those goods or services. In these circumstances, you should ensure that there is evidence of your objections eg by writing to the chairperson or by asking that your objections are noted in the minutes, and should take legal advice on other steps you may need to take to protect yourself.
Although you are not generally liable for the actions of other directors if you didn't know about them and took no part in them, turning a blind eye is not enough to protect you. A court case in 2009 confirmed that where a director of a company was able to commit fraud because of the inactivity of other directors, those directors were also in breach of their duties to their company. In that case a dominant managing director had taken nearly £60m from his company, misapplying three of the company's bank accounts, and creating fictitious director's loans and false bank facility letters. The court said that, by failing to ask questions of the managing director regarding his actions, the other two directors were themselves in breach of their duties to their company.
Directors must keep themselves informed about what is going on in the business, and participate in its management. They should not sit by and let other directors act without being prepared to challenge them, no matter how dominant they are.
Nor is simply resigning as a director enough to protect you. You might still face action against you if, for example, the company subsequently became insolvent. You may have to take other active steps to try and influence change.
10. Can the shareholders overrule the board of directors?
If the directors have power under the company's articles to make the decision, and (as would be usual) there is nothing in the company's articles giving the shareholders power to overrule the directors, the answer is "not directly". There are, however, various options open to shareholders:
shareholders with at least 5% of the voting capital can require the directors to call a general meeting of the shareholders to consider a resolution overruling the decision
shareholders can also attempt to dismiss a director (see 15) or appoint new directors to the board, in the hope that they will outvote the existing board members
shareholders can take legal action if they feel the directors are acting improperly
minority shareholders can take legal action if they feel their rights are being unfairly prejudiced
In the first two options, the resolution could either be to take away the directors' powers to make such decisions, or to include an express power for shareholders to override directors. The shareholders could then make the decision they want. Legal advice would be needed before taking either option.
Even if shareholders take one of these actions, the decision will stand in the meantime.
11. What decisions do the directors need shareholder approval for?
Unless additional decisions are specified in the articles of association, the main decisions which require shareholder approval are:
appointment of auditors (if there are any)
appointment or re-appointment of directors
removal of a director or the auditor
adoption of the annual accounts and the reports of the directors and auditors
declaration of dividends
changes to the company's articles of association
voluntary winding up of the company
approval of property transactions involving directors
12. What happens if the shareholders are not satisfied with the accounts?
Company law requires the directors to produce audited accounts, except for private companies meeting two out of the following criteria:
not more than 50 employees
a turnover below £10.2 million
net assets (ie a balance sheet total) amounting to less than £5.1 million
The directors must also produce annual directors' and strategic reports.
Micro-businesses - those with not more than ten employees, turnover of not more than £632,000 and/or balance sheet of not more than £316,000 - are only required to produce a simple balance sheet and profit and loss account.
The directors must ensure that the report and accounts are circulated to the shareholders, but there is no longer a requirement to present them to the shareholders at a general meeting.
In practice, shareholder dissatisfaction with the accounts would usually reflect an underlying problem - for example, if the shareholders felt that the directors were trying to mislead them or to run the company for the directors' benefit. The shareholders might then take action (see 17).
13. What happens if I disagree with the other shareholders about what to do?
In general, decisions among shareholders - at, for example, a general meeting - are taken by a vote. In most cases, the vote is passed by a simple majority of those present at the meeting who vote. Some decisions require a higher majority: for example, a special resolution to change the company's articles of association requires a majority of 75% of votes cast. Most disagreements between shareholders will eventually be resolved simply by voting power.
However, protection is also available in certain circumstances for minority shareholders where the majority shareholders are abusing their position.
One way in which disagreements can be circumvented is through shareholders' agreements. These will often contain clauses detailing how the shareholders should act in certain circumstances. A carefully thought out shareholders' agreement can often help a company to run more smoothly, with fewer distractions or delays caused by shareholder disputes.
14. What happens if I own shares jointly with someone else and we disagree?
The company's articles of association should specify who will have the voting rights for jointly owned shares. Normally, the shareholder whose name appears first on the register of shareholders will have the voting rights on that share.
15. Can the shareholders dismiss a director?
Shareholders representing at least 5% of the company's voting rights can require the board to call a general meeting of the shareholders to consider a resolution to dismiss a director. To be effective, the resolution must be passed at the meeting by more than 50% of the votes cast.
The director is entitled to be given special notice of the meeting and to present his or her case, both by written representations to the members beforehand, and at the meeting. This means that the resolution cannot be passed using a written resolution in lieu of a meeting - there must be an actual meeting.
The Companies Act 2006 says a director can be removed in this way irrespective of anything to the contrary in their contract of employment, or in the company's articles of association. However, directors who are also shareholders sometimes have special voting rights on resolutions to remove them, set out in the company's articles. Despite what it says in the Act, these are effective, because they mean the necessary majority vote cannot be obtained to pass the resolution.
Clearly, the procedure is complex - and strict time limits apply when calculating when to give special notice to the director, notice of meeting to the shareholders, etc - so specialist legal advice is strongly recommended. Note the employment law consequences of removing a director who is also an employee (see 16).
16. How can the board of directors dismiss a director?
Shareholder approval is required to dismiss a director. (The directors themselves can remove a director from the position of managing director or chairperson - but he or she will still be a director.) The board would therefore need to call a general meeting (see 15).
If the director is also an employee of the company, the directors will need to ensure that the dismissal respects their employment rights - in particular their notice period under their contract or as specified by law, and their right not to be unfairly dismissed - or they may be entitled to claim compensation for breach of those rights.
In practice, it is more common for directors to be encouraged to resign rather than actively forced out of office. In such circumstances a compromise agreement will often be drawn up, to cover future claims and possibly the departing director's involvement in competing businesses.
17. What can the shareholders do if they feel the directors are not behaving properly?
Shareholders can, of course, make their views known to the directors, though the effectiveness of this strategy will largely depend on the size of their shareholding. Shareholders can also take steps to dismiss one or more directors (see 15).
In a serious situation, where the directors appear to be failing to meet their responsibilities or abusing their position, shareholders may want to consider taking legal action (see 19).
18. What can I do if I feel I can no longer work with the other shareholders or directors?
You need to reflect on whether you are a shareholder, a director and an employee because you may have rights in each capacity. In order to understand your negotiating position you will need to look at the company's articles, your employment contract and the shareholders agreement. These may be inter-related.
If you decide to resign as an employee, you may lose your employment rights; you may also be compelled to sell your shares. You need to be clear about what you want to achieve and take advice on the best course of action to achieve this.
As a shareholder, if you want to realise your investment, your best course is usually to negotiate the sale of your shares to the company, other shareholders, or a third party. Your ability to do this, and the price you receive, may depend on any restrictions in the company's articles of association or a shareholders' agreement. Commonly there will be a mechanism laid down for calculating value if you are a minority shareholder, but this may well be calculated as a minority holding, rather than a straight percentage of the total value of the company. If the shareholder and board cannot agree a price then there may be provision for an independent expert (usually a chartered accountant) to value the shareholding.
As a director, you may have no alternative but to resign. If you simply disagree with the strategy being pursued by the board, this provides a straightforward solution. However, if your resignation is prompted by concerns over the legality of the board's actions, you should take legal advice; resigning might not protect you from potential future liability for decisions taken while you were a director.
19. How can I enforce my rights as a shareholder?
There are various options, including:
proposing a resolution at a general meeting which redresses the situation
complaining to the police of any criminal acts
using a mediation service to settle a dispute
asking the board of directors to take action in the company's name against an individual director (because generally the shareholders cannot sue in the company's name)
applying to the court for an order that the company is acting or has acted unfairly (a so-called 'unfair prejudice' action)
applying to the courts for the company to be wound up
suing the directors for negligence by means of a derivative action
If you do plan to take any legal action yourself, take professional advice at an early stage on the best option, the likely outcome, and the likely timescales and costs (see 20).
20. How long will action to enforce my rights as a shareholder take and what will it cost?
As this depends on the circumstances and the type of action, it is difficult to be specific.
At one extreme, the Law Commission records a case which, when it reached the courts, took 43 days of court time and cost £320,000 even though it concerned shares valued at only £24,000. On the other hand, a mediated settlement might be reached in a day at a cost closer to £1,500. It is invariably better to try to reach a negotiated settlement.
Bear in mind the importance of ensuring that the money will be there before taking any action. For example, there is little point in pursuing an insolvent company or director.