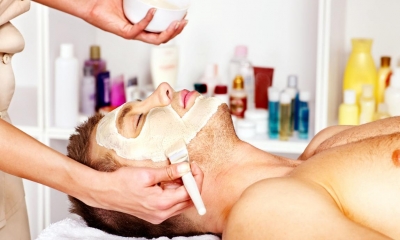 Some of the key areas where legislation is likely to affect your business are listed below.
Because you and your staff may be handling potentially hazardous substances - such as shampoos, bleaches, and dyes - which can cause dermatitis, you must be aware of and comply with the Control of Substances Hazardous to Health (COSHH) Regulations. Your local authority environmental health department will be able to help you with this.
These potentially hazardous chemicals must also be disposed of safely. The Hazardous Waste Regulations require you to make sure that waste chemicals are properly disposed of by an authorised waste carrier.
There are regulations in place which strictly limit the nickel content of piercing products. If you offer a piercing service you must make sure that all the items that you use or offer for sale comply with the appropriate standard.
What licences does a male grooming salon need?
As the proprietor of a male grooming salon, you may be required by law to apply for a massage and special treatment licence from your local authority environmental health department, depending on the range of treatments you offer. 'Special treatments' include massage, manicure, acupuncture, tattooing, cosmetic piercing, sunbeds, electrolysis and treatments like semi-permanent skin colouring and saunas. The fee charged for the licence generally depends on the range of treatments offered. The therapist who provides the special treatments may also need to be registered with the council - this varies depending on where you are located. Your local authority will be able to give you details of the licensing requirements.
If you offer treatments using lasers or intense pulsed light systems in Northern Ireland you'll need to register with the Regulation and Quality Improvement Authority (RQIA). The registering authority in Wales is the Healthcare Inspectorate Wales (HIW). You don't need to register if you're based in England or Scotland.
Other things to consider
You might be planning to give your customers complimentary drinks such as beer or even champagne. If so, you must make sure you have the appropriate licences to supply alcohol. In England, Scotland and Wales you may need a premises and a personal licence - you can find out more about these from your local licensing authority. Alcohol licences are granted by county courts in Northern Ireland and by Licensing Boards in Scotland.
If you plan to play background music in the salon you will need to obtain a Music Licence from PPL PRS Ltd. There is an annual fee for this which you can pay online on the PPL PRS website.
Businesses which keep records of individuals' personal details may need to register as data users with the Information Commissioner's Office (ICO). There is a small fee for registration. For further information, visit the ICO website. From May 2018 the General Data Protection Regulation has introduced additional protection for personal data.
Sunbed tanning services
Throughout the UK, legislation bans young people under 18 from using commercial sunbeds.
If you offer sunbed tanning services it's important to make sure that these are safe for both your clients and your staff. Don't forget that you must use an authorised waste carrier to get rid of spent sunbed tubes. You can download guidance on the safe operation of sunbeds from the Health and Safety Executive (HSE) website.
Retailing
There is a wide range of legislation that applies to retail outlets and that protects the interests of the consumer. For example, goods and services must not be misleadingly described and the retail price of goods must be clearly displayed. You will be responsible for making sure that all goods or services are fit for their intended purpose and of satisfactory quality.
Health & Safety, fire
You must comply with workplace health and safety and fire safety legislation.
use of potentially hazardous substances
access to first aid equipment
adequate provision and use of protective clothing and equipment
reporting of any accidents at work
proper maintenance and testing of work equipment
Insurance for a male grooming salon
Contact an insurer or insurance broker and explain exactly how your business will operate - they will then explain what insurance cover you must have by law, and other cover you should consider. This might include:
premises, premises contents and stock
goods in transit (for example being collected)
cash
business interruption
employer's liability
treatment risk
product liability
public liability
motor insurance (for business vehicles)
The British Association of Beauty Therapy & Cosmetology (BABTAC) offers members a range of specially tailored insurance packages for salons, spas and mobile therapists. Visit the BABTAC website for details.
When comparing insurance quotes, uncover the differences between policies by using an insurance comparison form.