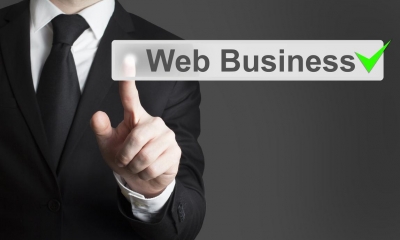 What licences does an e-business need?
There are no licensing requirements relating specifically to trading online, although certain aspects of your business may require a licence or registration, depending on how you operate.
You'll need the same licences to sell alcohol online as you would need to sell it by any other means. You'll need a premises licence to cover the storage of the alcohol you're going to sell and a personal licence. Contact your local council licensing department for the forms you'll need and any guidance notes they provide.
If you're planning to deal predominantly in second hand goods, you may need a licence from your local authority.
If you offer music or general entertainment content on your website - streaming, permanent downloads, podcasts and so on - you're likely to need a licence from PRS for Music.
If you are planning to export controlled goods, for example certain items with a potential dual use where one of the uses is military, then you may need an export licence from the Department for Business, Innovation & Skills (BIS). BIS produces information and guidance for exporters, which is available on the Gov.uk website.
You may also need an export licence to export certain antiques and works of art. If your e-business sells food products then it must register as a food business with the local authority environmental health department.
If your business keeps computerised records of individuals' personal details then you may need to register as a data user with the Information Commissioner's Office (ICO).
Legislation applying to internet businesses
The main pieces of legislation that online businesses need to be aware of include:
ecommerce regulations, which cover the information that you need to provide to customers when you sell online
privacy regulations, which cover email marketing and the use of 'cookies' by websites
trading standards regulations, which cover transactions between businesses and consumers that are made 'at a distance'. They also cover the wording of specific functions like 'Buy now' buttons on ecommerce websites
provision of services regulations, which make it easier for businesses to trade with customers throughout the EU
There's detailed guidance on your legal obligations to consumers, and on the requirements when selling online, on the Trading Standards Business Companion website. Guidance on ecommerce regulations is also available on the Gov.uk website.
In addition, you will also have to comply with a range of other legislation which applies whether you are an e-business or a premises-based business. The following is an outline of some of the areas that are likely to be relevant to you. The list is not exhaustive. The way in which legislation affects your particular business will depend on what it sells and how it operates.
Selling age restricted goods
There are some goods that it's illegal to sell to people under a certain age. Examples include:
alcohol and tobacco
fireworks
knives
age restricted DVDs and video games
Although it can be difficult to control who buys what from your e-business, you could be prosecuted if you don't put in place proper safeguards to minimise the risk of underage children buying age restricted goods. Your local authority trading standards department will be able to advise you if you are in any doubt.
Substances that could be used to make explosives
There are special regulations in place to prevent substances that could potentially be used to make explosives getting into the wrong hands. Some substances, which would normally only be available from specialist suppliers such as chemicals wholesalers, are regulated and can only be supplied to a member of the public who has a licence to obtain and possess them. Other substances, although not regulated, are nevertheless of potential concern. Examples of these, which are referred to as 'reportable substances', include the solvent acetone and products containing hexamine (for example some fuel products for camping stoves). Any products labelled with the 'skull and crossbones' hazard pictogram are also potentially of concern, although they are not classified as reportable under the regulations.
You must report any suspicious transactions involving regulated or reportable substances to the police Anti-terrorist Hotline on 0800 789 321. A transaction could be suspicious for various reasons, for example because the customer wants an unusually large quantity of a product containing a reportable substance.
There's more information for businesses about regulated and reportable substances on the Gov.uk website.
Selling food
There's no reason why you can't sell food products online - special packaging materials and rapid postage options are available to ensure that it reaches the consumer as fresh as possible. However, if you do intend to sell food products then you should be aware that food safety legislation applies to your business in just the same way as to any other business. More information and guidance is available on the Food Standards Agency website.
Posting certain items
The Royal Mail refuses to carry certain items that it classifies as potentially dangerous. A full list is available on the Royal Mail website. Other couriers' lists may vary, but are likely to be similar in most cases. Examples of items that the Royal Mail will not accept for posting include:
most aerosols
butane lighters and refills
toxic liquids and poisons
solvent based paints
ammunition
Data protection
As an online business, it's very likely that you'll be gathering and storing a great deal of your customers' personal information in electronic format. Under data protection rules you're required to keep this information safely and not misuse it. From May 2018 the General Data Protection Regulation introduced additional protection for personal data. You can find out more about your data protection responsibilities on the Information Commissioner's Office website.
Consumer protection
There is a wide range of legislation which protects the rights of consumers, for example making retailers or suppliers financially liable for the supply of any defective goods if the manufacturer cannot be identified, and requiring retailers to only stock products which comply with safety standards. Some types of product, for example toys and electrical goods, have their own specific safety regulations and standards. Legislation also defines buyers' and sellers' rights and makes falsely describing goods for sale an offence. Your local authority trading standards department will be able to give you more information about complying with consumer protection and fair trading legislation. There's also helpful guidance available on the Gov.uk and Business Companion websites.
Insurance for an e-business
Contact an insurer or insurance broker and explain exactly how your business will operate - they will then explain what insurance cover you must have by law, and other cover you should consider. This might include:
premises, premises contents and stock, if appropriate
cash
business interruption
employer's liability
public liability
product liability
professional indemnity
motor insurance (for delivery vehicles)
Bear in mind that very many trade associations offer discounted insurance packages as a benefit of membership.
When comparing insurance quotes, uncover the differences between policies by using an insurance comparison form.