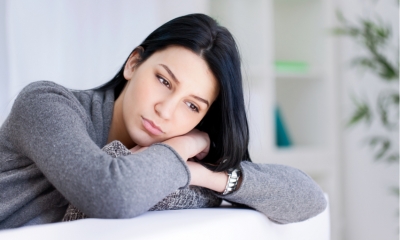 A new survey has revealed that worries about work are having a detrimental impact on employees during their time off.
Aviva has polled 2,000 British workers to understand how anxiety about work is affecting their downtime. It has found that "Sunday dread" is a widespread phenomenon, with 67% of those surveyed saying they feel their weekend is cut short due to feelings of anxiety about work as the weekend draws to a close.
The findings show that those aged between 16 and 24 suffer the most anxiety about work (74%); this drops to 54% in those over the age of 55. Work anxiety is most prevalent in HR (75%) and finance (73%). Professionals working in the arts and in travel are the least likely to suffer from work anxiety (54%).
The effects of work anxiety include tiredness, irritability, difficulty sleeping and a depressed mood. One in ten says it negatively impacts relationships with friends and family, while four in five say they get a bad night's sleep on a Sunday night.
Reasons for the anxiety are varied but the biggest factor is a heavy workload, with 42% citing this as the reason behind their anxiety. Many employees say they have to work at the weekend. Senior managers spend the most time working at the weekend (89%), followed by business owners (88%) and directors (84%). Checking emails at the weekend has become normal for the majority of workers, with 75% spending an average of 36 minutes on the task.
Other key factors contributing to work-related stress are not being paid enough and the effect of toxic people in the workplace. This is especially prevalent in sales, media and marketing where one in three blames low salary and one in four blames toxic staff.
However, for business owners it is personal pressures that are the main cause of anxiety (27%). Meanwhile, 84% of employees at smaller firms say they spend time at the weekend dreading work.
Four in ten workers polled said a four-day week would help alleviate work anxiety, compared to just 22% of company directors. Other options include later starts on a Monday, supported by 26% of workers and by 31% of employers.
Written by Rachel Miller.