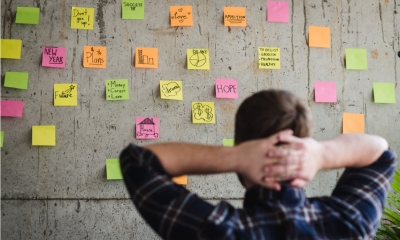 Lack of time and money are the main roadblocks for budding entrepreneurs that want to get a new business off the ground according to a new study.
Accountancy provider Accountly has surveyed 1,680 entrepreneurs who have either failed to launch a new business or who are planning to launch one this year in order to understand what issues they face and how much they are willing to sacrifice to achieve business success.
One in four of those polled (26%) said they had failed to launch a planned new project recently. Of these, 62% said the new venture had not happened specifically because they did not have enough time to devote to the project. In addition, 28% blamed lack of money and 10% said a "lack of confidence to push through" was the primary reason that their new venture faltered.
When asked about the roadblocks they face in general when trying to get a new venture off the ground, 51% of entrepreneurs said lack of time is the biggest barrier, followed by lack of money for 24%. However, 58% of those polled also admitted that they watch two to three hours of TV every night.
The study has calculated that they could be wasting five months of potential working time if they watch three hours of TV every day. Mark Walker from Accountly said: "Box sets and TV series will still be available later but wasting up to five and a half months of potential productivity per year sat watching TV is, to put it bluntly, an act of self-harm in business terms."
Accountly also asked how far would-be entrepreneurs were willing to go to achieve business success:
71% said they were prepared to sacrifice other activities to focus on their business;
55% said they were prepared to take sickies from work and use holiday time to get their business off the ground;
48% of parent entrepreneurs said they would put their business launch ahead of their kids;
34% said they were prepared to push themselves to physical and mental breakpoint;
19% said they were willing to get into personal debt.
In addition, half of those polled (52%) said achieving a "work-life balance" was incompatible with working full time, managing a family and trying to launch a side hustle business.
"There seems to be a corrosive narrative within the entrepreneurial influencer scene that portrays 'maximum hustle' to be the key to business success," said Mark Walker. "That mindset is not healthy, it cannot be sustained and ultimately leads to becoming a very unhappy person. Our study shows simple changes to time management could have enormous benefits for anyone brave enough to step up and start their own business."
Written by Rachel Miller.