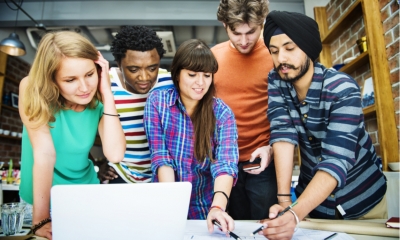 Research by the TUC has found that young workers are missing out on £200 million a year in minimum wage pay.
The analysis - published on the 20th anniversary of the National Minimum Wage (NMW) - shows that the average 21-24 year-old minimum wage worker is earning £800 a year less than over-25s.
The TUC is calling for all over-21s to be eligible for the full minimum wage rate and for the minimum wage to be raised to £10 an hour as soon as possible.
The TUC first called for the minimum wage to be introduced in 1986.
TUC general secretary Frances O'Grady said: "Unions played a key role in winning the minimum wage at a time when many were warning that it would bankrupt the country. But as we mark its 20th anniversary today, we can see there's still more to be done.
"Young workers are still getting a raw deal on pay. Their bills aren't any cheaper, but they have to make ends meet with less. That's just not fair. And with in-work poverty rising, we need to make the minimum wage fit for the future by raising it to £10 as soon as possible."
From 1 April 2019, the hourly rates of the National Minimum Wage are:
Age 25 and above: £8.21
Aged 21-24: £7.70
Aged 18-20: £6.15
Aged 16-17 (above school leaving age): £4.35
Apprentices (under 18 or in their first year of training): £3.90
Today's rise will directly benefit 2.8 million workers, including 225,000 under-25s. Enforcement of the NMW has meant that employers had to return £15.6 million to workers last year and pay £14 million in fines.
Written by Rachel Miller.