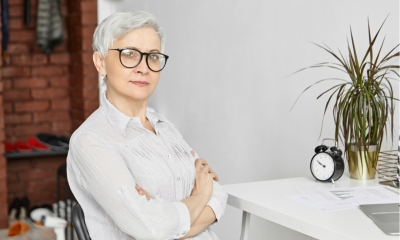 Freelancer body IPSE has warned that 3.3 million self-employed people could be left without a pension within the next ten years.
The new analysis from IPSE, released on Pensions Awareness Day 2019, shows that 55% of self-employed people do not have a pension. At the current growth rate, the number of self-employed will hit six million by 2028, leaving 3.3 million without a pension.
"It is deeply worrying that so many hardworking people could be left facing bleak later years because there simply aren't products that work for them," said IPSE's Jonathan Lima-Matthews.
"Freelancers are the essential drivers of innovation for the UK economy, so we all rely on them being given every chance to thrive. The government has done some positive work, but it must urgently get behind innovative pensions solutions and push the industry to do much more. The longer this is left, the worse it will get."
Also this week, IPSE has raised concerns that the freelance sector is currently "flatlining" because of Brexit pressure. Its latest Confidence Index, produced in conjunction with PeoplePerHour, has found that freelancer pay slumped by 17% in the first three months of 2019 and has remained almost unchanged this quarter.
Freelancers are also finding less work than they were at the end of last year. In Q4 2018, freelancers were on assignment 79% of the time; this fell to 75% in the last quarter and remains unchanged.
Confidence in the wider economy is also stuck in "deep negative territory" IPSE reports. Freelancers' confidence in their own businesses is marginally positive in the short-term but low in the longer-term. The long-term gloom is deepened by the fact that 70% of freelancers predict their business costs will increase over the coming year.
Freelancers cite Brexit as the biggest factor holding back their business performance, closely followed by government fiscal policy relating to freelancing. The third most important negative factor was government policy relating to hiring freelancers.
"The level of prolonged and profound uncertainty we are experiencing is uncharted and dangerous territory for freelancers," said Ryan Barnett, IPSE's economic policy advisor. "It has led to the sector flatlining across a range of measures. But there is still a risk that things could get worse.
"80% of freelancers are opposed to a no-deal Brexit because they know the immense damage it could do to their businesses. What the freelance sector needs from government now, like the rest of business, is a way out of this chaos that does not lead to the disaster of a no-deal Brexit."
Xenios Thrasyvoulou, founder and ceo of PeoplePerHour, said: "We urge the government to find a suitable solution for the ongoing Brexit mess. A no-deal Brexit would be disastrous for the freelance sector, and would only add to the anxiety and uncertainty that freelancers are currently facing."
Written by Rachel Miller.