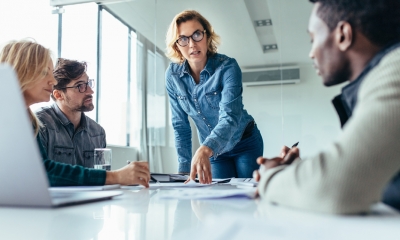 The UK's leading freelancer body IPSE has warned that the new points-based immigration system will not meet the needs of self-employed workers.
The new system will come into force in January 2021. But the Association of Independent Professionals and the Self-Employed (IPSE) has said that the rules could adversely affect UK contractors as well as self-employed workers that want to come to the UK.
Andy Chamberlain, IPSE deputy director of policy, said: "If the new immigration rules are meant to ensure the 'best and brightest' come to the UK, they have made a fatal error: they have failed to make decent provision for the self-employed.
"In fact, the government has explicitly said it will not create a dedicated route for self-employed people. Instead, freelancers must filter themselves through other tortuous routes such as the innovation visa, which requires for a 'new idea' and £50,000 in funds."
There does not seem to be any explicit provision for the skilled contractors that drive innovation in the UK, he said. "This is a fatal flaw: the government must urgently rethink its approach and set up a dedicated self-employed route. Otherwise, it risks not only hampering the flexible labour market in the UK, but also prompting the EU to take a similarly draconian approach to British contractors."
Also this week, a poll of 1,083 small firms by the Federation of Small Businesses (FSB) has found that there are widespread worries about the costs of the new system.
Half (48%) of small firms surveyed said they would be unable to meet the immigration fees currently levied on employers when they hire non-EU staff should they be extended to all workers from around the world.
The findings are part of a new FSB report, A World of Talent: Building an immigration system that works for small businesses. The FSB report recommends that the future points-based system should keep the cost of hiring EU and non-EU staff to below £1,000 for small businesses and exempt smaller firms from the Immigration Skills Charge altogether.
The FSB is also calling for a Global Talent visa which would allow self-employed people to come to the UK without a job offer and remove "any unreasonable barriers to UK entry for overseas contractors who bring flexible access to sought-after skillsets".
The FSB research has found that more than one in ten (11%) small firms will have to radically change their business model or close altogether if they struggle to recruit EU workers in future.
"Against a backdrop of weak economic growth, record employment and an ageing workforce, it's critical that we get this new system right, particularly when timeframes are so tight. Otherwise, we risk business closures," said FSB national chairman Mike Cherry.
"A points-based model can work, provided costs are kept down and systems are easy to navigate for small firms - the overwhelming majority of which have no experience of hiring a non-EU worker."
Cherry added: "Small firms want to upskill their workforce, improve productivity and bring through the next generation, but they need support to make that happen."
Written by Rachel Miller.