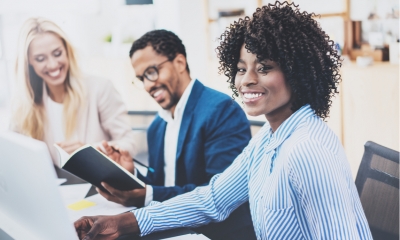 Professional salaries in the UK are expected to increase by at least 3% in 2020, following two years' of pay freezes.
The findings come from recruitment consultancy Robert Walters. Its annual Salary Survey 2020 is the biggest research piece of its kind, reviewing over 100,000 roles and canvassing the views of over 9,000 UK employees.
The latest findings show that professionals working in legal, marketing, procurement, accounting and finance and tech-based roles will see their pay increase above the national average. However, salaries in HR, banking and logistics will remain static - at most receiving a 1-2% increase. For contractors, the most lucrative day-rate increases will be in procurement (+8%), supply chain (+5%) and marketing (+4%).
Salary increases above 2020 inflation rates (1.94%) are expected across UK regions. The biggest pay increases for white collar professionals will be in the Midlands (+4.46%), the North (+3.31%), the South East (+2.90%) and Merseyside (+2.86%). In fact, London will experience the slowest growth in salaries at +2.15%.
Chris Hickey, UK ceo at Robert Walters, said: "While the UK was defined by a year of political and economic instability due to Brexit, the hiring market performed better than anticipated. There were pockets of hiring activity within sectors that received notable VC funding such as technology and fintech. Other areas of positive recruitment in 2019 were property, professional services and specific areas within banking such as hedge funds."
According to the data, professional job vacancies increased by 17% in 2019 when compared with the previous year - with the most notable hiring activity taking place in Birmingham (+26%), Belfast (25%), Manchester (+24%), Glasgow (+23%) and Nottingham (+23%).
In most cases, regions outside of London had almost double the job growth than the capital.
Chris Hickey said: "What the data highlights is that the UK will continue to be a global hub for professional services - from legal, HR, accounting, marketing, tech and business support - the UK continues to have some of the best skilled talent in the world."
Looking ahead, Hickey predicts that technology sectors - including fintech, agritech and education technology - will continue to grow.
"With the outcome of the general election now declared and Brexit at the centre of plans for 2020, we anticipate that there will be greater opportunities amongst emerging industries, disruptors and SMEs. Those sectors receiving notable VC funding will be ones to watch. It's businesses in these categories that will drive the hiring agenda by recruiting agile, tech-proficient and commercially savvy professionals who have their finger on the pulse of developing markets."
Written by Rachel Miller.