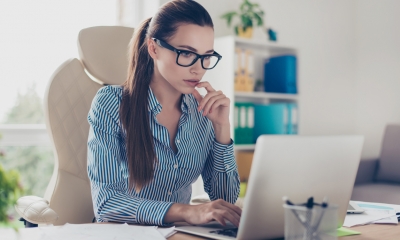 Over nine million UK adults have had an application for credit refused, according to new research.
A poll carried out by YouGov on behalf of Simply Adverse, a specialist bad credit mortgage broker, has found that approximately 9.3 million people have had at least one credit application turned down, indicating that there may be issues with their credit history; issues that they may not even be aware of.
The research shows that the most common type of product to be refused is credit cards (12%), while 2% of the refusals are in respect of applications for mortgages or remortgages. Social class doesn't appear to have a significant impact on the rate of refusal, with ABC1s seeing a refusal rate of 19%, only slightly less than the rate for C2DEs (23%).
The study also investigated attitudes towards mortgage products specifically designed for people with adverse credit issues. The findings reveal that 65% of respondents say they would feel judged for their previous financial behaviour if they had to look for a mortgage that was specifically aimed at people with bad credit history.
This sense of embarrassment was reflected in the fact that two-thirds of those asked would also prefer to remain anonymous when looking for advice on these products. It may be that this desire for anonymity explains why half of respondents would look for advice on an online forum; more than would speak to a specialist adverse credit mortgage broker (41%).
This is especially pertinent for the self-employed and SMEs, as many lenders and brokers struggle to categorise and establish earnings from the self-employed, consultants, freelancers and small business owners. This, along with any poor credit issues, can make it very difficult for business owners to get reliable advice.
Adam Hinder, MD of Simply Adverse, said this may have serious consequences for the quality of information that people receive. "While we understand why people want to maintain anonymity by using online forums, we have some concerns about the transparency of the information given and how applicable it is to individual circumstances."
In order to address some of these concerns Simply Adverse is launching a new forum on 4 March which will benefit from input and moderation from their own specialist brokers and self-employed specialist mortgages sister company Simply Lending Solutions, as well as information and advice from the Debt Support Trust, a debt management charity, and specialist lenders such as Bluestone.
Hinder said: "Users will have the reassurance of knowing that any information posted on behalf of Simply Adverse comes from regulated CeMAP qualified mortgage brokers, rather than faceless strangers, and moderating the forum will allow us to remove inaccurate or misleading information from other sources. In addition, the involvement of the Debt Support Trust will help those users who may be better served addressing any immediate debt problems before they think about applying for a mortgage."
Forum users who require specific tailored advice will be signposted to the appropriate professional, whether that is a broker or a debt adviser. Visit the mortgage forum
Written by Rachel Miller.