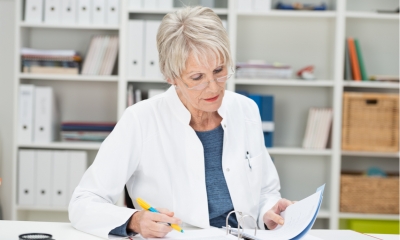 Many older workers are joining the ranks of the self-employed and are benefitting from that decision, according to new research.
A new report published by the Association of Independent Professionals and the Self-Employed (IPSE) has revealed that there are now almost two million (1,907,000) self-employed people over the age of 50 in the UK: a number that has increased by 58% in the past ten years.
The growth is even bigger among highly skilled freelancers. Today, there are almost a million (950,000) highly skilled freelancers in the UK: a number that has risen by 68% in the past ten years.
IPSE's investigation into the motivations of older freelancers has uncovered the key reasons that so many older people are turning to self-employment:
89% say they wanted to be able to work more flexibly;
89% said they wanted more control over their work;
84% wanted more control over their hours;
And 83% wanted the freedom to choose where to work.
However, one in four older freelancers did reveal that losing their previous job was a key factor in their decision to become a freelance worker. Just 7% of 16-29-year-olds said the same.
IPSE's research indicates that older freelancers are overwhelmingly happy with their lot. Four out of five (81%) said they were happy with freelancing - compared with three out of five 16-29-year-olds. In fact, 100% of the over-50s polled said that freelancing suited their lifestyle - compared to 90% of those in other age groups.
Chloé Jepps, IPSE's head of research, said: "This research clearly shows that over-50s have played a crucial part in the growth of self-employment in the last ten years. And what's remarkable - aside from the sheer number of older people turning to freelancing - is how happy they seem to be with it.
"Over-50s are looking to freelancing for greater flexibility and control over how and when they work. For some, it is a way to move away from the confines of the 9-5; for others, it's a way to launch or develop a passion project.
"It is clear that freelancing is not just an economic good for this country: it is also a great social good and a liberating force for millions of older workers. It is vital the government gets behind this remarkable shift in our workforce."
Written by Rachel Miller.