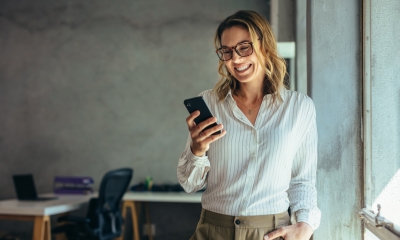 The UK government has unveiled a £1 billion deal with mobile network operators that promises to take 4G coverage to 95% of the UK landmass by end of 2025.
The Shared Rural Network is a government deal with EE, O2, Three and Vodafone. Together they will be investing in a network of new and existing phone masts, overseen by a jointly-owned company called Digital Mobile Spectrum Limited. The deal promises strong 4G coverage irrespective of what network provider people use.
The new network will provide guaranteed coverage to 280,000 premises and 16,000km of roads. Over time, there will also be a boost to "in car" coverage on around 45,000 km of road and better indoor coverage in around 1.2m business premises and homes. The biggest coverage improvements will be seen in rural parts of Scotland, Northern Ireland and Wales.
The government has also pledged £5 billion to subsidise the roll-out of gigabit-capable broadband in the harder-to-reach areas of the country.
Nick Jeffery, Vodafone UK ceo, said: "A rural postcode should not be a barrier to receiving a decent mobile signal. Together, we have created a programme that is unmatched anywhere in the world. It will mean an end to mobile 'not spots' for people in the more remote areas whether they are at home, at work or on the move. We will now get on with the job of delivering it."
The announcement has been welcomed by business groups. Dr Adam Marshall, director general of the British Chambers of Commerce (BCC), said: "Access to mobile voice and data services is a basic requirement of business today, and it is essential to consumers and for linking people and communities … This is a major win for our Chamber 'No More Not Spots' campaign, which has worked across the UK to identify and fix the mobile 'not spots' holding back businesses in so many parts of the country."
Mike Cherry, national chairman of the Federation of Small Businesses (FSB), said: "Almost half (47%) of small businesses agree that their mobile data connection is often unreliable, and it's worse in rural areas … This 4G announcement is a welcome step and comes at a time where good phone coverage is more important than ever - the coronavirus outbreak shows just how vital it is to have good digital connectivity.
"We are looking forward to working with stakeholders to find out which areas are going to be prioritised first and ensure nobody in rural areas misses out. With the advent of 5G upon us, we must keep driving connectivity forward so no area in the UK is left behind."
Written by Rachel Miller.