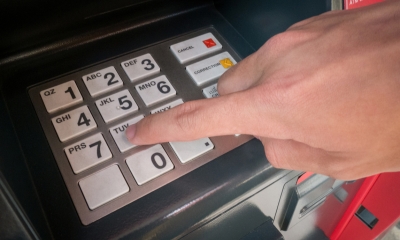 More than 1,250 free cash machines switched to charging a fee in March and business groups have warned that small firms will suffer if the decline of free ATMs continues.
An "unprecedented" number of free-to-use cashpoints switched to charging customers at the beginning of 2019, according to Which? Money.
At the beginning of this year, there were around 52,000 free-to-use machines in the UK. Link - the UK's largest cash machine network - has told Which? Money that around 1,750 were converted to pay-to-use in the first three months, with at least 1,250 switching over in March. These machines will now charge a minimum of 95p to consumers that want to access their own money.
The number of free ATMs is set to fall further as two other card machine operators - Cardtronics and NoteMachine - have told Which? they have identified a further 5,000 free-to-use machines that could be switched to fee-charging in the coming months.
When added to other expected losses, this would see the UK ending the year with around 15% fewer free-to-use cashpoints than it started with.
"In an environment where 25 million shoppers see notes and coins as a necessity, cashpoint charges are bad for business," said Mike Cherry, national chairman of the Federation of Small Businesses (FSB).
"Many small firms still have customers that want to pay in cash. Every pound lost to ATM charges is a pound not spent with small businesses. Charging shoppers to withdraw their own money is wrong and dampens consumer appetite, causing a drag on local growth in the process. These charges often hit society's most vulnerable: the elderly, those less able to travel and those sticking to tight budgets."
Cherry added: "While we've successfully persuaded Link to row back on the speed and depth of cash machine funding cuts, a lot of damage has already been done. A regulator should now be given explicit responsibility for protecting free access to cash for as long as people want and need it. Otherwise, we risk hurtling towards a cashless society that millions are not ready for yet."
Written by Rachel Miller.