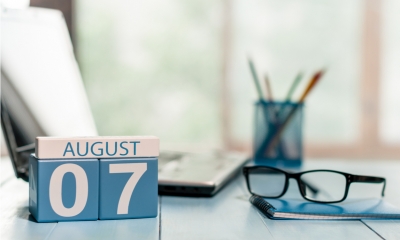 This week sees a significant deadline under Making Tax Digital as VAT-registered businesses that file on a quarterly basis submit their first VAT return using the new system.
Under Making Tax Digital, all businesses that are VAT-registered with a turnover of £85,000 or above have to file their latest quarterly return on 7 August using software that is compliant with Making Tax Digital. Some of the key software providers are offering special offers with significant discounts as the deadline arrives.
HMRC has promised a "soft landing" to SMEs as they get to grips with the new system. Mike Parkes of GoSimpleTax, said: "If you have not yet registered for MTD for VAT with HMRC yet, don't panic. File your VAT in the normal way and make sure you have made your payment before the deadline. There is a 12-month soft landing so there will be no penalties, although you must then register for MTD ready for the next submission."
Theresa Middleton, director of Making Tax Digital at HMRC, said in July: "During this first year we won't be issuing filing or record-keeping penalties to businesses doing their best to comply."
However, Daniel Fallows, director at Gorilla Accounting, has warned that a default surcharge could, in theory, be applied to some late-filers. He said: "Those not on top of transitioning from paper-based processes to digital ones are now unlikely to make the deadline which could result in them incurring a default surcharge ? if you have what the government calls a 'reasonable excuse' for failing to pay in a timely manner, you may be able to avoid the surcharge by sorting out the issue without excessive delay. However, because HMRC doesn't have a list of reasonable excuses, they will operate on a case-by-case basis which could be an extremely lengthy process and one best avoided, if possible."
He added: "The biggest concern for us is that there is still confusion among contractors and businesses with regards to what is expected of them following the rule change. Seeking professional advice is the best way to ensure compliance with the new system and avoid any late penalties."
Over 1.2 million UK businesses have to comply with Making Tax Digital. In mid-July, HMRC reported that:
More than 600,000 businesses have signed up to Making Tax Digital;
Around 10,000 businesses are registering every day;
About 400,000 submissions have been made using MTD software.
Written by Rachel Miller.