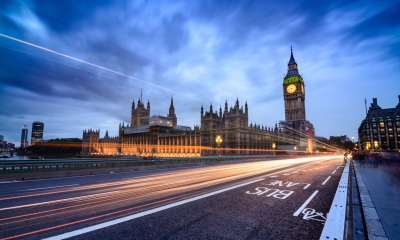 Chancellor of the exchequer Rishi Sunak has said he will make £330bn available in lending to keep UK firms in business as the coronavirus crisis deepens.
The chancellor said the government is willing to do whatever it takes to protect jobs and incomes. He emphasised that the new measures announced are only the first steps.
Central to the package is £330bn of loan guarantees to businesses - any business that needs it will be able to access a loan on attractive terms. To support liquidity amongst larger firms, the chancellor has agreed a facility with the Bank of England. For smaller firms, he will extend the business interruption loan scheme, to offer loans of up to £5m. Both schemes are expected to be up and running by next week.
Other key measures announced today include:
The one-year business rates holiday announced in last week's budget will now include all firms in the hospitality and retail sector;
Those firms will also now get grants of up to £25,000;
Grants worth £10,000 will be available to the smallest firms;
Mortgage lenders will give a three-month mortgage holiday to people who need help (but they will have to make up the payments at a later date).
In all, the package of help being given to businesses is worth £20bn.
"Businesses will welcome the scale of the government's latest response, as well as the specific support it is offering to some of the worst-affected parts of our economy," said Adam Marshall, director general of the British Chambers of Commerce (BCC).
"These measures could be a lifeline for many businesses across the UK who are now experiencing wholesale disruption as a result of the pandemic.
"The key to the success of these measures is whether they get cash to businesses on the front line, fast. Companies need practical details, at great speed, for these interventions to have the desired impact, and to reassure firms across the UK … Further measures will be needed to help all firms and their employees meet this unprecedented challenge."
Written by Rachel Miller.