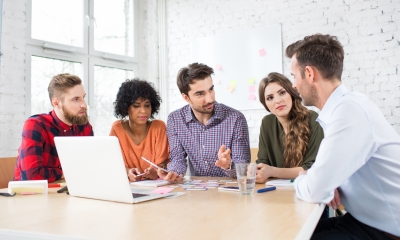 Business groups have praised the spring Budget which includes a package worth £30 billion to support businesses during the Coronavirus outbreak.
Chancellor of the exchequer Rishi Sunak has unveiled a raft of measures to support UK businesses through the coronavirus crisis and beyond. Short-term measures include the suspension of business rates for small firms and help with the cost of paying sick pay to employees who have to self-isolate.
The Federation of Small Businesses (FSB) has given the Budget a thumbs up, describing it as "pro small business". With the promise of a review of business rates, FSB national chairman Mike Cherry said he hoped this would be "the start of things to come".
Cherry singled out a number of measures for praise. He said: "Covering the cost of Statutory Sick Pay and emergency measures for the self-employed are particularly welcome. Removing the minimum income floor for those on Universal Credit will bring help to those working hard to keep their businesses going. These are vital contingencies for the UK's 5.8 million-strong small business and self-employed community."
He described the suspension of business rates for small high street firms as "a huge bonus for our town centres and high streets" and welcomed the promised review of business rates.
On the reform of entrepreneurs' relief, Cherry said: "The sensible compromise on entrepreneurs' relief is one that we have proposed and championed, and everyday entrepreneurs will be pleased to hear the chancellor say that he has listened to FSB on this."
However, Darren Fell, ceo of Crunch, said: "Reducing entrepreneurs' relief will push talented people and their business ideas away from the UK. It also perpetuates the polarising judgment that individual success and wealth creation is somehow morally undesirable … Most UK workers are employed by, or because of, an entrepreneur."
The Forum of Private Business (FPB) has cautioned that the chancellor's words will need to translate into meaningful deliverables for small firms and its verdict on the Budget is that "the jury's still out". On business rates, FPB managing director Ian Cass said: "The immediate relief is of course welcomed and appropriate, but we hope that the chancellor won't simply kick the issue back into the long grass once the Covid19 crisis is through."
Meanwhile, the Institute of Directors (IoD) has described the Budget as "on the money". Jonathan Geldart, IoD director general, said: "Given the circumstances, the chancellor had to be bold, and he came through for business today. With the coronavirus outbreak threatening a cashflow crunch, measures to cut costs and support loans to businesses are on the money. Wider reliefs around business rates and job taxes will also buoy firms as they look to weather Covid-19's implications."
However, the focus on coronavirus does not mean other challenges have gone away, Geldart said. "The costs of Brexit adjustment are still very real, but measures to help firms with the difficult task of preparing were notable by their absence. Without a genuine implementation period, companies cannot hope to be ready on their own for changes they can't yet see … pressing on with IR35 despite the manifest problems will also cause headaches among the business community."
Business groups and contractors had been lobbying for a delay on the changes to IR35 off-payroll tax rules but it's clear that the reforms will now go ahead. Dave Chaplin, ceo and founder of ContractorCalculator, said: "Today's news on off-payroll is exceptionally disappointing and demonstrates a tin-eared approach has been taken by the chancellor."
Written by Rachel Miller.